Year 6 visit Big Pit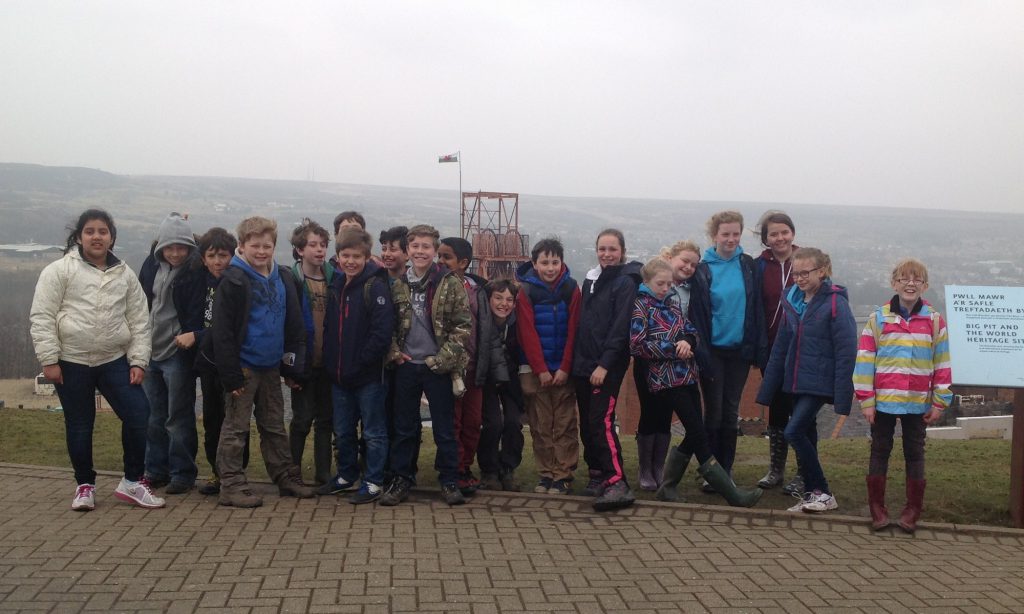 Earlier this month, Year 6 pupils visited Big Pit in South Wales as part of their History topic about children working in Victorian times. Big Pit was once a working coal mine that was closed and made into a museum in the 1980s. It is set in the mountainside next to the town of Blaenafon which was built in the Victorian period because of an ironworks and the coal mine.
The pupils had a tour underground led by miners who used to work in the mine. We all walked about a mile of mine path, although in some parts it was almost necessary to crawl if you were tall! We all had a helmet, light and belt with a gas mask attached. The miner tour guides made it very real for the children and they constantly answered questions. The pupils discovered what it must have been like for children to work underground, especially how it would have been to work in the pitch black when we all turned out our lights.
We also had a chance to look in the museum and see some of the more modern machinery used in coal mining. A fantastic day was had by all and the children were still excited the next day when we talked about the trip. Two of the girls will always remember their eleventh birthdays because they spent them touring a coal mine!
Miss Sian Williams
Head of Prep History