Year 5 visit The Living Rainforest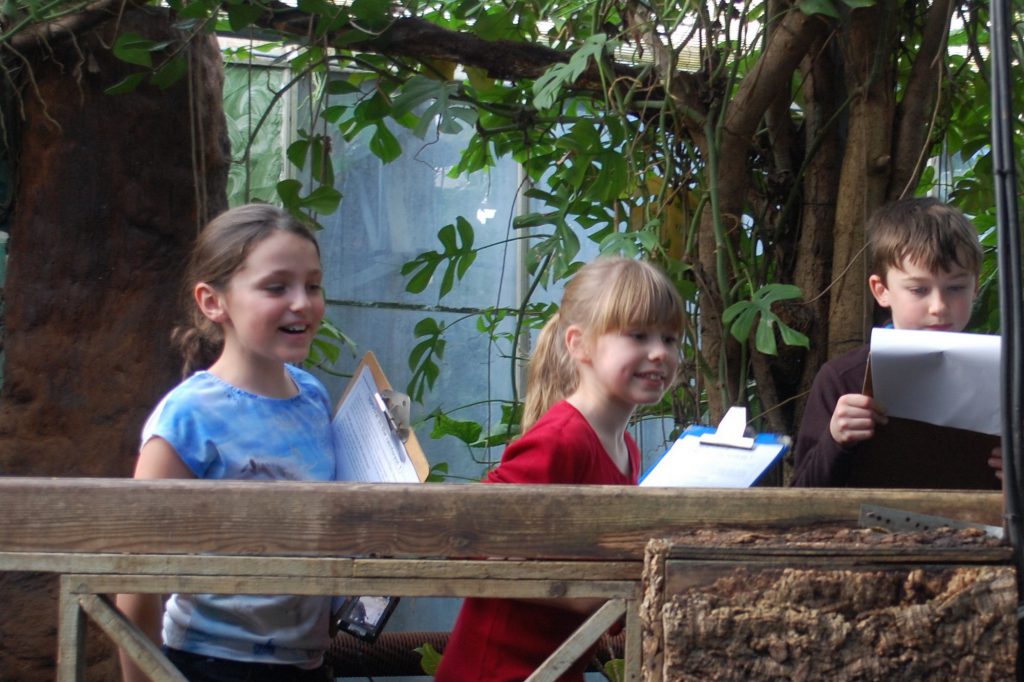 Last month Year 5 visited The Living Rainforest in Hampstead Norreys as part of the Geography curriculum. The morning started with a talk on safety and the pupils were put into groups and sent off with a tour guide. The tour was all about sustainability – how can we have a more sustainable future?
The pupils learned a lot and were very surprised to find out that one cocoa tree pod only makes ten bars of chocolate. We are eating more than we can make which is rather worrying! Bananas are another rainforest tree for which supply does not match demand.
After the tours we broke for lunch and the pupils had a play in the fantastic adventure playground before returning to the rainforest to do some investigative work in pairs. They had to find out about the animals and how they could survive in the rainforest based on what they could find at the venue. Along the way the pupils saw many amazing plants and animals such as a sloth, poison dart frogs and a toucan. After they had done the investigation work we had a quick look in the shop before travelling back to school.
The pupils had a great day out and learned a lot about tropical rainforests, including how warm they are!
Mrs Michelle Finnigan