Warminster School celebrates IB results day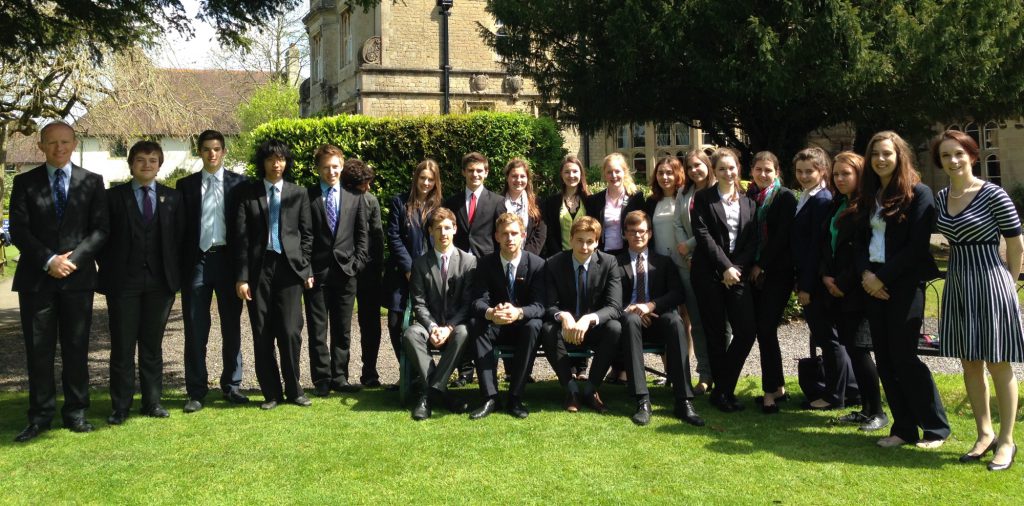 Pupils and staff at Warminster School were in celebratory mood today following the publication of another set of strong public examination results. All concerned were delighted with an average score of 32 points, the equivalent of around three A* grades at A level (435 UCAS points). This places Warminster pupils in an excellent position to realise their university ambitions in a very competitive higher education market. This 32 point average maintains a pleasing record of consistent achievement over the eight years that Warminster has offered the IB Diploma.
The top-performing student was Minh Ta from Vietnam with 41 points (the equivalent of four and a half A* grades at A level). This puts him in the top 4.4% of students globally. A talented linguist, Minh gained a bilingual diploma. Minh said "I have now won my place at the London School of Economics to read Law and what I've learned at Warminster will surely help me with this and other goals I have for the future."
Local pupil and Deputy Head Girl Georgia Hinesalso did extremely well, gaining 39 points (the equivalent of around four A* grades at A level). She goes on to read German and English Literature at Edinburgh University. She said "The IB has been one of the biggest challenges that I've had to face, but also the most rewarding. Seeing my results written on paper was such a shock, but also a huge relief and it just goes to show that hard work really does pay off!"
Other top scholars included Ksenija Pejovic and Leonhard Schliess who both achieved 37 points.
Sarah Matthews (IB Coordinator), said "This is my first year in the position of IB Coordinator and it has been a pleasure to assist such enthusiastic students. The IB is a demanding program and they should feel proud to have not only done well academically, but to have developed the soft skills so often required in life as a whole. I would like to thank the staff at Warminster School, not only for supporting the students through their studies, but for stretching and challenging our pupils to gain such a worthy set of results."