WARMINSTER REMEMBERS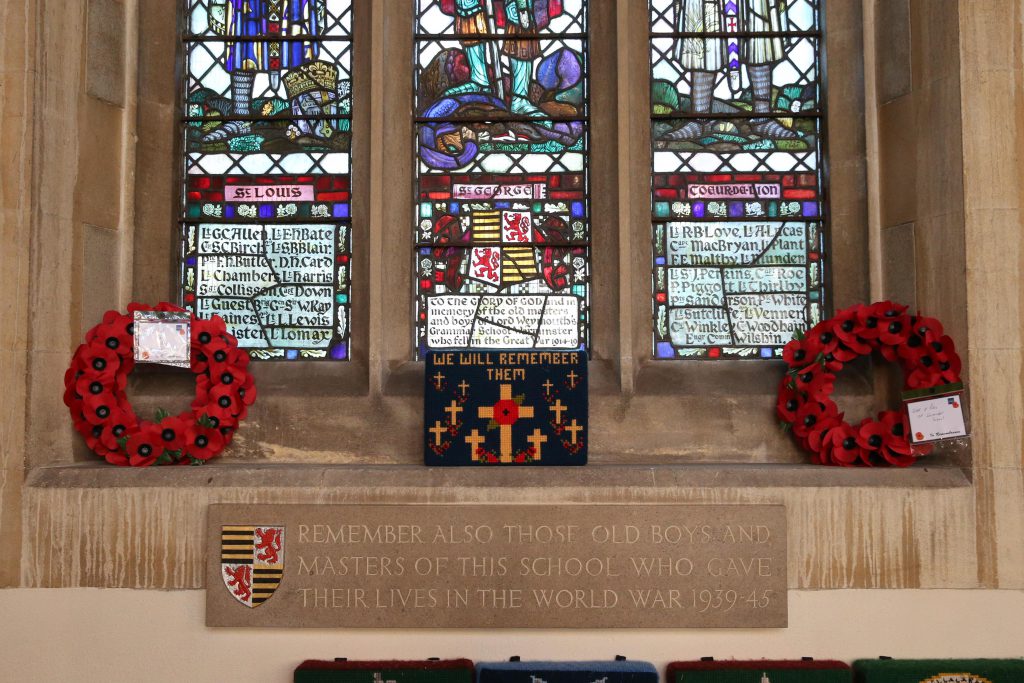 Remembrance Sunday is a day for the nation to remember and honour those who made the ultimate sacrifice to secure and protect our freedom. This year it took on an added significance as it marked the centenary of the Armistice that ended the First World War. Here at Warminster School, we usually commemorate the day with a whole school service on 11th November, but this year, for the first time, we joined forces with The Parish Church of Warminster St Denys and held a joint commemoration.
There was a strong feeling of warmth and camaraderie as the churchgoers, school pupils, parents and teachers gathered for this Service of Remembrance as a community. The Head Boy, Sam Broughton and Head Girl, Lucie Brinker jointly laid a wreath. Lucie is one of our German pupils and her involvement underlined the theme of reconciliation which was also in evidence at the Cenotaph in London when the President of Germany laid a wreath.
The Headmaster, Mark Mortimer, read The Act of Remembrance and the list of the thirty-nine former pupils and staff who gave their lives in the First World War. A considerable amount of work has gone into making sure that the list is accurate and that none of the fallen have been omitted.
Major General Andrew Kennett, a Governor at the School, delivered the sermon and spoke with clarity and emotion. He made reference to the work of the soldier-poets Wilfred Owen and Siegfried Sassoon and their writings. Sassoon, who lived in Heytesbury, wrote poetry that both described the horrors of the trenches and satirised the patriotic pretensions of those who, in Sassoon's view, were responsible for a jingoism-fuelled war.
Gillian Walmsley had organised – in conjunction with the Woodland Trust and Wiltshire County Council as their tribute to the centenary – the delivery of thirty-nine trees for the School to plant in memory of the thirty-nine fallen. After the Service, General Kennett and the Headmaster planted the first of the trees on School House Lawn.
Simon Rossiter, Head of Design Technology, had produced a beautiful plaque for the first of the thirty nine, Second Lieutenant Philip Lister, who was at the School from 1912 to 1914. He died on 9th April 2017, the opening day of the Battle of Arras, and is buried at Bucquoy Road Cemetery, Ficheux. He was the youngest Old Verlucian to die, aged just 17. The fact that he was younger than a number of our pupils was not lost on the congregation and the mood was suitably quiet and reflective.
The remaining thirty-eight trees will be planted around the school in a Memorial Trail over the coming weeks.