Visit from Jamie Cooke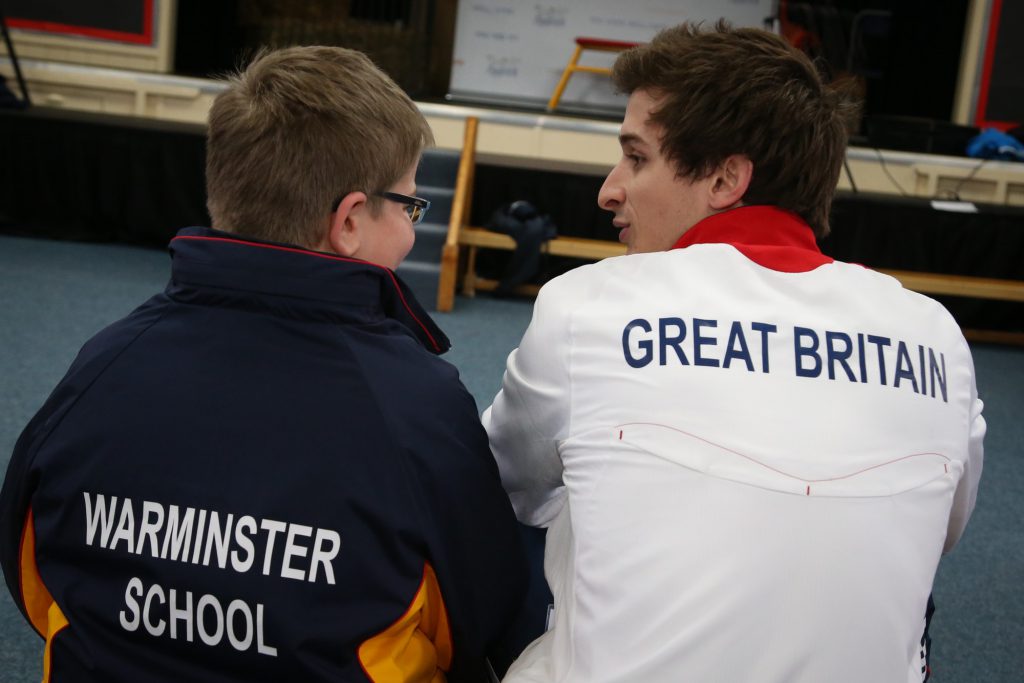 At the Prep School we would very much like a long jump pit to enhance our athletics facilities. We were looking for a way to raise some of the money and Miss Westgate (one of our gap students and a former modern pentathlete) suggested involving Team Superschools (TSS), an organisation she works with at university. TSS arrange for sportsmen and women to visit schools to inspire pupils and promote healthy lifestyles.
TSS arranged for us to be visited by Jamie Cooke, a modern pentathlete who represents Great Britain. Pupils from the Nursery up to Year 6 spent the morning taking part in some fun physical activities and were sponsored for their efforts. Some of the exercises really pushed them out of their comfort zones.
Later in the morning, Jamie talked to the children about how he had become a modern pentathlete. He was a fantastic speaker and very down-to-earth. He explained about the five disciplines in modern pentathlon, and how his target is to represent Great Britain at the Olympic Games in Rio 2016. The highlight of the morning was a fencing match between Jamie and Miss Westgate which Jamie narrowly won 5-4. Pupils and staff left with the feeling that there are lots of opportunities out there, and it is possible to be the best if you work hard.
Following his visit, Jamie flew out to Sarasota, USA to prepare for his first World Cup event of the season. He won the gold medal in this event and the children will be shown the footage of the final stages in an assembly in the next few weeks. They will continue to follow Jamie's progress on his journey to the Olympics next year.
Once all the sponsorship money has been collected and counted, it will be put towards the cost of the new long jump pit.
Please do take the time to have a look at the TSS website: www.teamsuperschools.co.uk
Mrs Gay Butterworth
Head of Prep Sport