TATLER SCHOOLS GUIDE 2016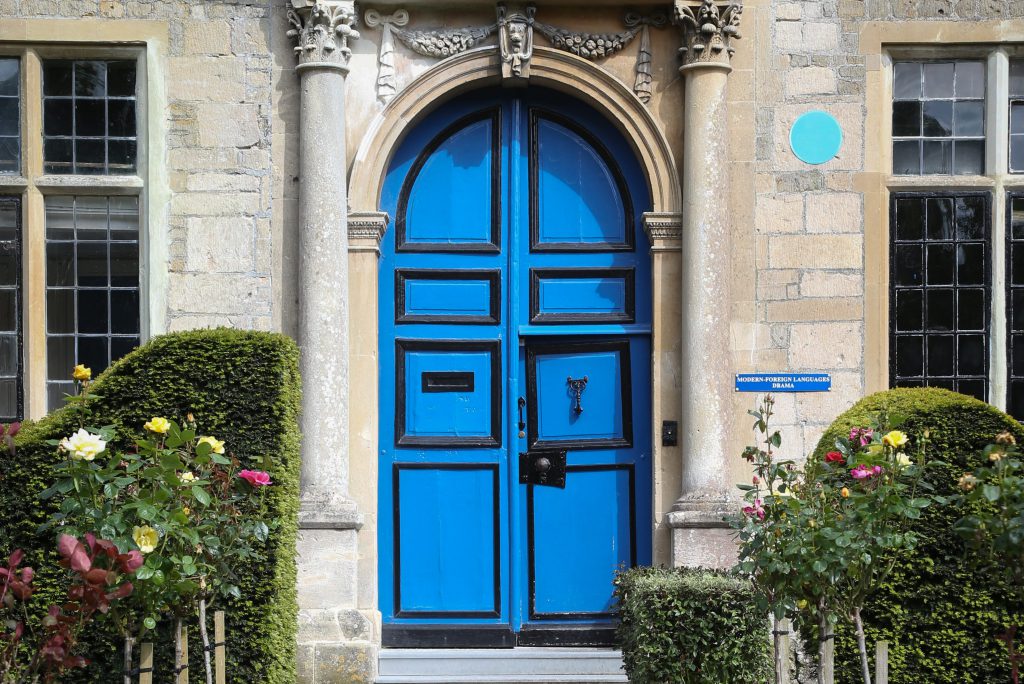 The 12th edition of the Tatler Schools Guide has just been released. Warminster School doesn't feature (the magazine's researchers must have got lost en route) but we thought it would be fun to imagine what our entry might have said and asked our satirist-in-residence* (brownie points with Tatler for having one of those, surely?) to have a go. Here's what he came up with….**
Our hearts were tremulous the moment we set foot in Warminster. It's a hidden gem. History flows through the school like a brook gurgling through a meadow on a warm summer's evening. The doorway to the original 1707 school building was designed by Sir Christopher Wren in 1663 as the main entrance to Longleat House. Sir Christopher was born locally and it is believed he often visited the Lions when he wasn't busy designing stuff. A central figure in Warminster's foundation was Thomas Ken, Bishop of Bath and Wells between 1685 and 1691, and his original Tudor chair now sits in the Headmaster's office, or at least it did until, entre nous, we sat on it and broke it. Fortunately Warminster's head, Mark Mortimer, is affable and understanding and took it all in his stride, as he does most things in life. He arrived in 2014 and, rather brilliantly, coined the phrase 'Education begins with an E' to sum up his philosophy. Several fathers told us that the Headmaster has a chic Parisian wife (who teaches in the Prep School) and three adorable children – how did he find time to twice row the Atlantic!
Our spy tells us academic and sporting results are steadily improving since Mortimer took charge at the start of 2014 and there is also a lot of emphasis on academic enrichment. We were thrilled to spot that the Ist XV lineout calls were in Ancient Greek (hurrah!). There is also an alchemist-in-residence and all the pupils learn the art of turning base metal into gold. A team of Year 11 scientists were building a rocket when we visited and, oh wow, set off for the Moon next term: pulses at NASA will be all a flutter. Music at the School is flourishing under a new Director, inspired by Head of Boarding Jonathan 'Wakey, Wakey' Bonnell, whose daily rendition of 'Morning has Broken' in his boarding house so entertained viewers of the recent ITV documentary 'School Swap – the Class Divide'.
One mother told us that the pastoral care is outstanding and the five boarding houses are cosy but commodious, a sanctuary of domesticity in the hustle and bustle of everyday academia. Lots of downtime for japes, macaroons and charades before lights out. At weekends they are abuzz with activities: hot air ballooning, jousting and a 'Famous Five' society to name but a few. There is also a delightful forest school nearby. The food here is wonderful, with a full range of condiments – from salt to pepper via ketchup – available every meal.
We particularly liked the eclectic and post-modernist vibe in the swanky sixth-form common room and the way the boys and girls refuse to use coasters for their coffee cups. It's an unpretentious and friendly school with supportive, down-to-earth parents and happy, articulate and well-mannered pupils. Warminster is definitely one to watch.
*The School doesn't really have one of these.
**Not all the claims made in this review are strictly accurate.