SUMMER ART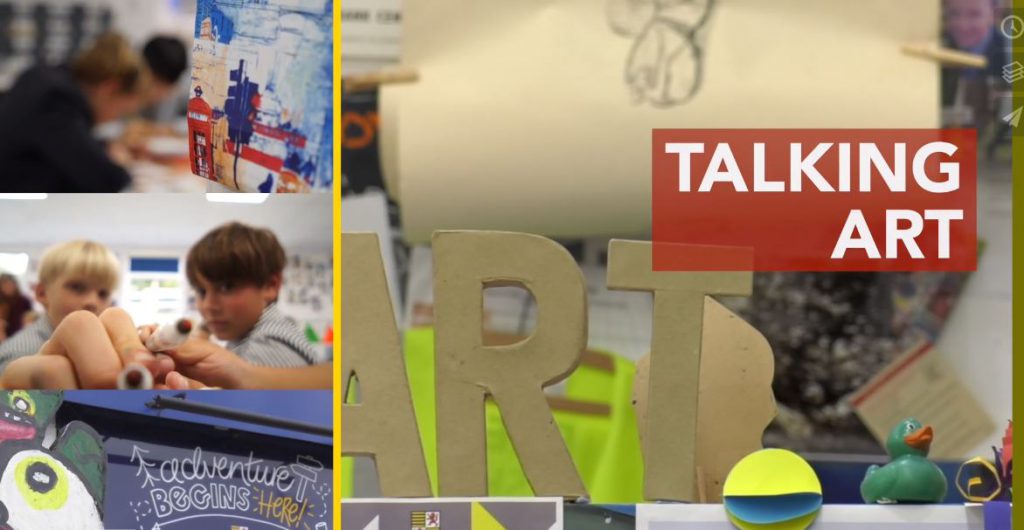 We have enjoyed a busy term of Art. Our Art Scholars started off the term with a fantastic trip to the Black Swan Arts Young Open Exhibition in Frome. There was lots of exciting work to inspire them.
We welcomed Beatrice Haines to judge our House Art Competition and it was wonderful to welcome entries from the Prep and Senior School. There were some difficult decisions to be made! Beatrice was impressed with the array of artworks dealing with challenging issues including consumerism, politics, self and environment. The winning house was Arnold and individual winners had their work exhibited at the Create exhibition during Speech Day.
Our Lower Sixth Art and DT pupils had a brilliant talk from one of our Old Verlucians, Hilary Green. Hilary is Head of Design at Dartington Crystal and she gave a fascinating talk which gave our pupils an insight into the creative industries.
Poppy Raine performed fantastically during Pupil Take Over Day and we were very impressed with her lesson ideas, confidence and enthusiasm to deliver lessons to Year 10, Year 7 and Year 9. She experienced a very busy morning of teaching.
It was a pleasure to showcase the work of Year 11 and Upper Sixth A Level and IB pupils during our Create exhibition on Speech Day. It was fantastic to welcome so many visitors during the exhibition and we are very proud of what the pupils produced.
We have a number of pupils' work being exhibited in Warminster and Salisbury this term. Year 6 currently have their work on display at Bo & Co Coffee Garden and their Pop Art inspired prints look fantastic. We also have Year 10 work on display at the Salisbury Model Centre as part of the Art Shop Exhibition 2019. The Year 10 work will be on display until the 21st June.
In the next couple of weeks we are looking forward to hosting our Imagine Exhibition. We do hope that families will be able to join us in the TA Hall on Tuesday 25th June from 4.45pm for this celebration of our pupils creative talents. It promises to be a wonderful evening and on the night, local artist, Beatrice Haines will be giving a talk during the viewing, discussing the importance of Art in everyday life, and in education.
Louisa Clayton, Head of Art