SPOTLIGHT – SARAH SHANKS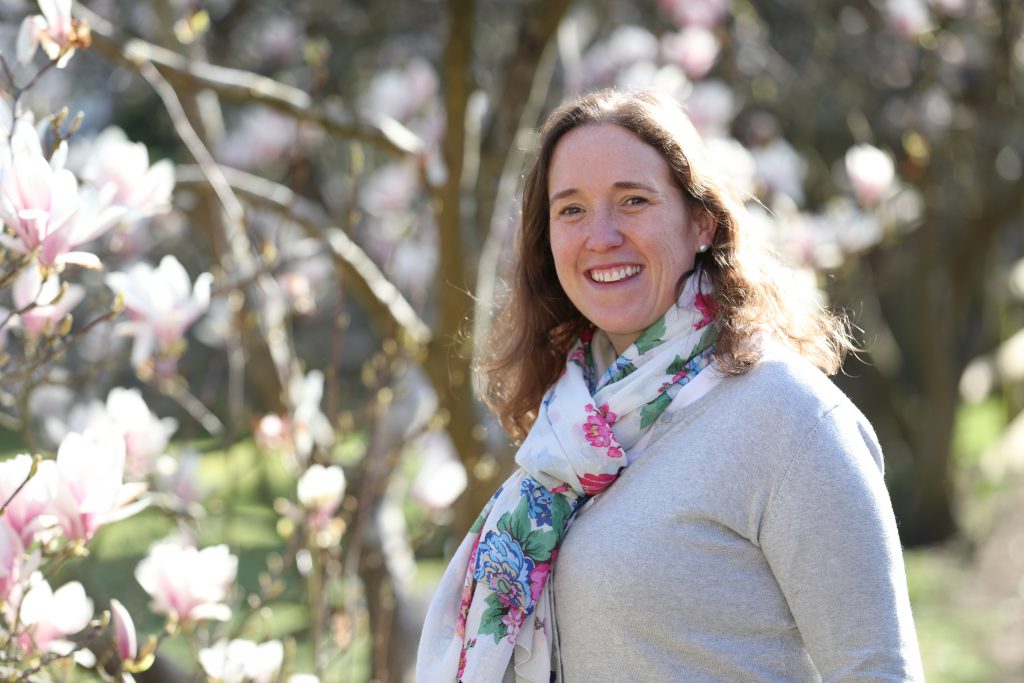 The last Spotlight of term shines on our Assistant Head (Pastoral and Boarding) & Head of EAL, Sarah Shanks.
Sarah was born in Hammersmith, London and brought up in Surrey. As a child, she lived in the Netherlands and enjoyed languages and sport at school. She has been a teacher for over 15 year and has taught English as a foreign language in many different countries including Hong Kong. She joined Warminster School as her first teaching job in the UK after working in Asia. She loves spending time with her family at home or out and about on adventures. Sarah enjoys playing different sports and cuddling up on the sofa with a good book.
How long have you worked at Warminster?
I've have worked at Warminster School for over 15 years and started in WISC (Warminster International Study Centre) as an EAL Teacher.
What's the best thing about your role?
The pupils – my role means I get to interact and build relationships with pupils, especially the boarders. On top of this, the staff at Warminster are brilliant to work with too. They are supportive, friendly and always ready to make you smile.
Describe a typical day?
It's impossible to describe a typical day as every day is different, and I wouldn't have it any other way.
Firstly, it starts with me making sure I get my two girls off to school on time and then checking the first batch of emails for the day. Then my day can vary between teaching, meetings and visiting boarding houses. I love the fact that there is no clear plan for each day.
What do you think makes Warminster a special place to live and learn?
The Community here at Warminster School. I am lucky to work with an experienced and brilliant team of people and we all work towards the same goal of supporting the pupils. The outlook, challenges and futures of our pupils are something to be very excited about and I am privileged to be a part of it.
What would surprise us about you?
I am a Freeman of the City of London and I was a Surrey county cricket scorer whilst at school.
What other Warminster role would you like to try for a day and why?
I would love to be a member of the grounds staff team. I enjoy being outside and have always fancied a go on their tractor-mower!
As a child what did you want to be when you grew up?
I wanted to be a teacher or a speech therapist. Then, as I got to see more of the world, being a travel writer was always an aspiration.
What did your school reports say about you?
My reports might have alluded to the fact that I could have been quite chatty and assertive. However, they all said that I was keen to give everything a go and to get others involved.
Your note/advice to teenage self?
"Just say yes. If someone presents you with an opportunity in life, always say yes.
You can figure out afterwards how you will manage it.
If you say no straight away, the opportunity passes you by and you might not be asked again". (Taken from the 4 Mums in a Boat book).
Your mantra/motto or favourite quote?
I love the line written by Roald Dahl: "If you have good thoughts, they will shine out of you face like sunbeams and you will always look lovely".
Hidden ambitions still to achieve?
I've completed a marathon and I'm about to undertake a large cycling challenge next month. So next year, either to get my 10k time under 50 mins, or try an ultra marathon. I can't decide. Or, failing that, I would love to take up the piano again, after a number of years off.
A favourite possession you would save from a fire?
A silver bracelet that was given to me from my children, plus any photos I could get my hands on.
Biggest bugbear?
Bad manners and noisy crisp bags.
Favourite musician/group?
This really depends on my mood, but it could be Stevie Wonder, Red Hot Chili Peppers, Jack Savoretti or Take That!
Guilty pleasure?
Hagel on toast. Yum yum!
MasterChef signature dish?
Fish pie.
Favourite TV programme?
Any of the BBC dramas, Silent Witness, Luther.
Last book you read?
Eleanor Oliphant is Completely Fine by Gail Honeyman
It's a very tender, yet hilarious, story of a lonely lady, whose heart changes when she stumbles across new people in her life.
Last movie watched?
I think it was Dirty Dancing – It was Valentine's Day and nobody puts Baby in the corner!
Which actor would play you in a movie about your life?
Sandra Bullock, but in the style of her character in the Blindside.
Favourite tipple?
Gin and tonic or a hot water.
Favorite place/city in the world and why?
Favourite place is Hong Kong. It's such a busy and fantastic place, which is hugely diverse and has a great atmosphere.
Favourite city is Barcelona as my husband proposed to me there and I can't wait to go back in 2026 to see the completed La Sagrada Familia. Rome would have to be a close second.
Twitter or Facebook?
A bit of both, but not too much of either.
Support Sarah in her epic cycling challenge.