SPOTLIGHT – HARRY PHILLIPS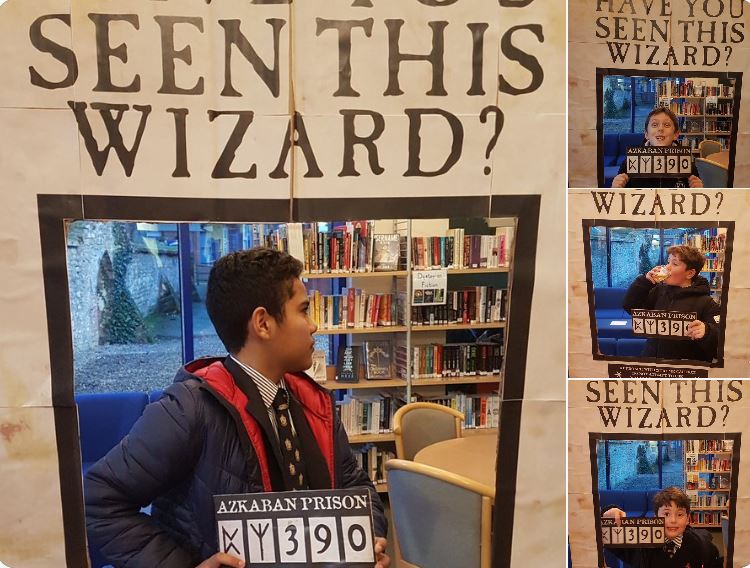 In the final 'Spotlight' before half-term, we find out more about our adventurous Geographer, Harry Phillips.
Harry graduated from Exeter University and took a post university gap year. After a stint of running a delicatessen, he took off to Central America to travel from Costa Rica to Honduras. He learnt to speak Spanish, went free diving on the Honduran coast, got caught up in a drug cartel turf war and spent hours removing sea urchin spines from his foot! He also climbed a volcano and surfed with some professionals in Nicaragua. On return, Harry chose a safer, some would say, less-adventurous path teaching in Surrey, before moving to Hertfordshire and working at Merchant Taylors School. The next step for Harry was to pursue a life in Wiltshire at Warminster School. Besides teaching, Harry has a real passion for sports including rugby, hockey and tennis. Growing up by the coast in South Devon, he is a real watersports fiend. He surfs, sails, swims and free dives and this helps in some way to shape his keen interest in the natural world and Geography of the oceans and coasts. He also loves cooking for his new wife Daisy.
How long have you worked at Warminster?
Just over one year.
What's the best thing about your role?
Being able to impart my love of the world to others and also keep in touch with the key issues of the 21st century such as energy, water security and geopolitics in the Middle East. This year I am also running Curriculum Enrichment Day. It allows me to interact with all pupils and get to stimulate interest in areas beyond the school curriculum. Working in a school is also well suited to me as I grew up with a Headmaster father and teacher mother!
Describe a typical day?
Wake at 6.30am – I wish I lived closer so I could go back to bed. Arrive at school for 7.30ish – I am a much more productive in the early hours than late at night. 8.40am through to 5pm is academic time, although I will try and find a couple of news stories to tweet and keep the intake of tea to a maximum. I try to head home by 6.00pm, where I relax by cooking for my wife Daisy and before settling down to a period drama or crime thriller. Bed by 10.30pm as I need my beauty sleep!
What do you think makes Warminster a special place to live and learn?
Warminster is a school that is on the bounce, pupils and staff are always striving to be their best. There is trust from the top down that instills a sense of purpose in staff to go about their work. Pupils respond to this too, by being happy to go that extra mile (mostly!) to keep themselves in your good books.
What would surprise us about you?
I almost killed a Spice Girl! Seriously, I floored Geri Halliwell (AKA Ginger Spice) with a dubious dance move in a night club. Pupils can see me if they want the full story, which involved her bouncer…
As a child what did you want to be when you grew up?
A Royal Marine commando, followed by a wildlife camera man and then a teacher. Also a driver of a sit on lawn mower was a real option.
What did your school reports say about you?
My school reports varied – I was not always as focused as teachers would have liked me to be. In prep school, my father, who was Headmaster used to make up stuff and write nonsense about me to entertain my mother, who would then read the report. One essay I received back at University said 'Fail. Candidate does not know enough about the subject to be proficient in it.' I use that as my inspiration because I like proving people wrong.
Your note/advice to teenage self?
Be yourself, always. And try to be 100% committed, 100% of the time.
Your mantra/motto or favored quote?
'The brave do not live forever; the cautious, not at all' and 'Do not let people tell you what you cannot do, instead show them what you can do'.
Most treasured possession?
Wedding ring.
Biggest bugbear?
Dishonesty and laziness.
Favourite musician/group?
Ben Howard.
Guilty pleasure?
Pork Pies.
If you were on Masterchef, what would be your signature dish?
Starter: spicy crab cakes.
Main: seared duck breast with celeriac mash.
Pudding: apple and blackcurrant crumble loaf.
Last book you read?
The Rose of Tibet – Lionel Davidson.
Last movie watched?
Spotlight.
Which actor would play you in a movie about your life?
Rufus Sewell or Tom Hanks (he has already acted the role of Captain Phillips).
Favourite tipple?
Red Wine (by the bottle).
Favorite place/city in the world and why?
Bolt Tail, Hope Cove, Devon. It is where I grew up, and the views from it are spectacular. It is a great place to think clearly.
Twitter or Facebook?
Twitter for school. Not a fan of social media really – it is anything but social. Warminster Geography – keep up with Mr Phillips and his early morning Geography tweets!