SPOTLIGHT – DR MARK MARTIN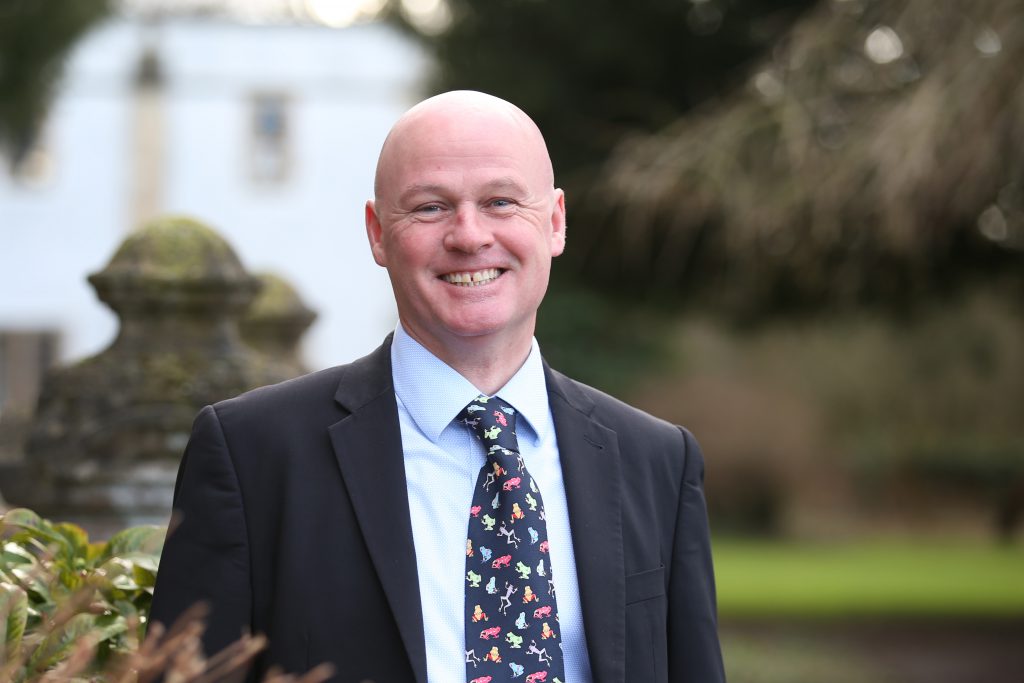 The Spotlight shines on Dr Mark Martin, Head of Biology and Examinations Officer.
Mark was born and grew up in Yorkshire. He studied Biology at the University of Leicester and then worked on a PhD at London University. He was a research biologist in the medical school at Bristol University before a move to teaching. Mark enjoys walking on the Mendip Hills and runs, albeit rather slowly, when he can.
How long have you worked at Warminster?
I have been here longer than one or two of the buildings!
What's the best thing about your role?
Fostering a passion for Biology in pupils. In addition, I value looking after our pupils during their examinations.
Describe a typical day?
Every day is different and busy, which I enjoy.
What do you think makes Warminster a special place to live and learn?
Everyone at Warminster is very approachable and there are fantastic opportunities for our pupils. Thanks to the grounds staff, the location is beautiful and an ideal place to learn.
What would surprise us about you?
I took A level Art and did quite well.
What other Warminster role would you like to try for a day and why?
The Librarian. It would be great to have enough knowledge to be able to recommend a good read to pupils. Oh, and with the Examinations Officer half of me, I would like all the sorting!
As a child what did you want to be when you grew up?
A doctor. I went off that soon after I was interviewed.
What did your school reports say about you?
They were always short.
Your note/advice to teenage self?
Pick a career for love, not money.
Your mantra/motto or favourite quote?
The Earth does not belong to us, we belong to the Earth.
Hidden ambitions still to achieve?
I would like to write a book.
A favourite possession you would save from a fire?
My external hard drive.
Biggest bugbear?
Birds that steal my food! When in Lyme Regis look out for seagulls as one swooped down and stole my ice cream.
Favourite musician/group?
Van Morrison, although I have been listening to Ed Sheeran recently. I enjoy Amy Winehouse's music as well.
Guilty pleasure?
Microwave beef burger in a bun with processed cheese.
MasterChef signature dish?
Chicken and chorizo risotto.
Favourite TV programme?
I try to watch anything presented by Chris Packham.
Last book you read?
10 species that changed our World by Alice Roberts.
Last movie watched?
Ex Machina. I have a soft spot for sci-fi movies.
Which actor would play you in a movie about your life?
Vin Diesel; he has my profile!
Favourite tipple?
I live in Somerset so it has to be cider.
Favorite place/city in the world and why?
The Cornish coast. The views are stunning and there is the bonus of pasties. I find it is always best to approach the sea whilst wearing a wet suit.
Twitter or Facebook?
Twitter for Warminster Biology @warminsterbiol1