Sports round-up – 13th September 2014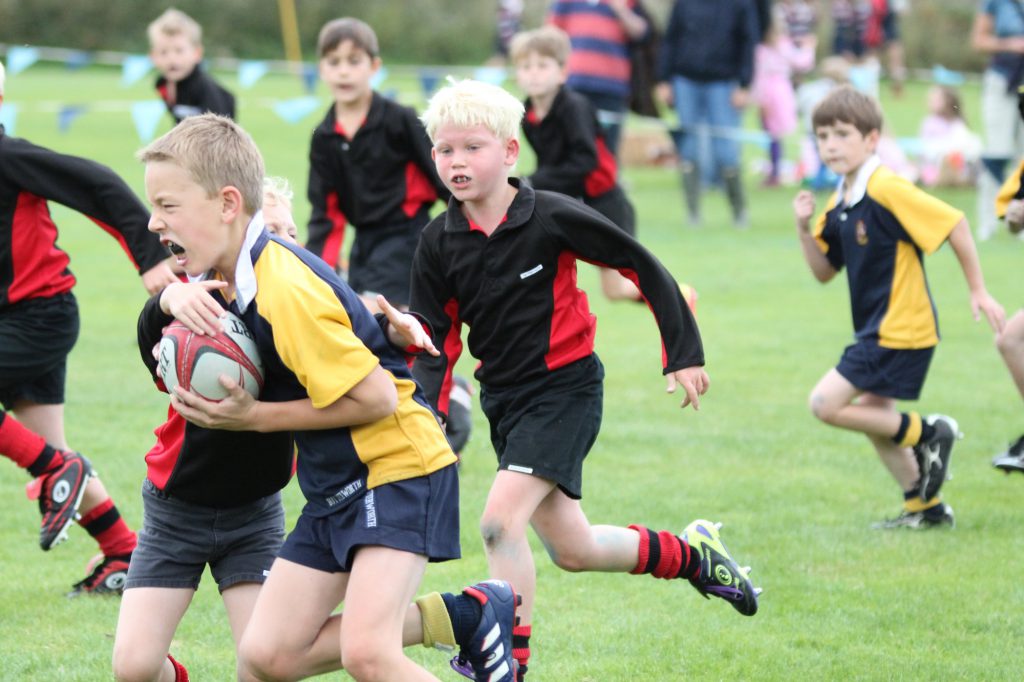 On Saturday Warminster School hosted its second annual Mini Rugby Festival and what a fantastic advert for the School it was! Many thanks must go to the ground staff, catering staff, players, officials and Sixth Form prefects who helped out with the car parking. It was great to hear so many positive comments about the day.
In the festival the Under 8 team played really well, winning one, drawing two and losing one of their four matches. A special mention must go to Barnaby Craven-Smith who scored over ten tries. The Under 9 team matched their performance from last year, winning all four of their matches. This is a team to watch for the future. Well done to all the boys involved.
Equally impressive were the Under 10/11 girls' hockey teams who faced sides from Bruton School for Girls and All Hallows. The Senior School hockey teams also played in the morning against Bruton School for Girls. All of the matches were closely fought and, with a little more composure in the opponent's D, a greater number of goals could – and should – have been scored. Wins were achieved by the 1st XI (3-0) and the Under 14 XI (1-0); the Under 15 and Under 13A teams both drew their matches.
In the afternoon the Senior School rugby teams played against a stronger and more clinical Canford School. There were some good performances in each game and many positives to take away. I look forward to seeing how these teams progress over the coming weeks.
The Under 13A XV began their season with a comfortable win against Salisbury Cathedral School, a side that narrowly beat Warminster last year. The team has worked hard in training to mould many new players and it was great to see so many positives coming from the match. They now look forward to a big test next week against Bristol Cathedral School.
As you will have seen, the School now has a new website and a new location for match information. This can now be found on Warminster School Sport. Here you will find timings and team sheets for upcoming fixtures. We will endeavour to get these up as early as possible.
Finally, it was lovely to see so many parents, staff and former pupils this weekend and I do encourage as many of you as possible to come and support the School's teams. The take-out teas and coffees are proving a big hit, as are all the photos that are taken of the matches. We are looking at ways to make these available for all to view – watch this space!
Christopher Knight
Director of Sport