Sports round-up – 11th October 2014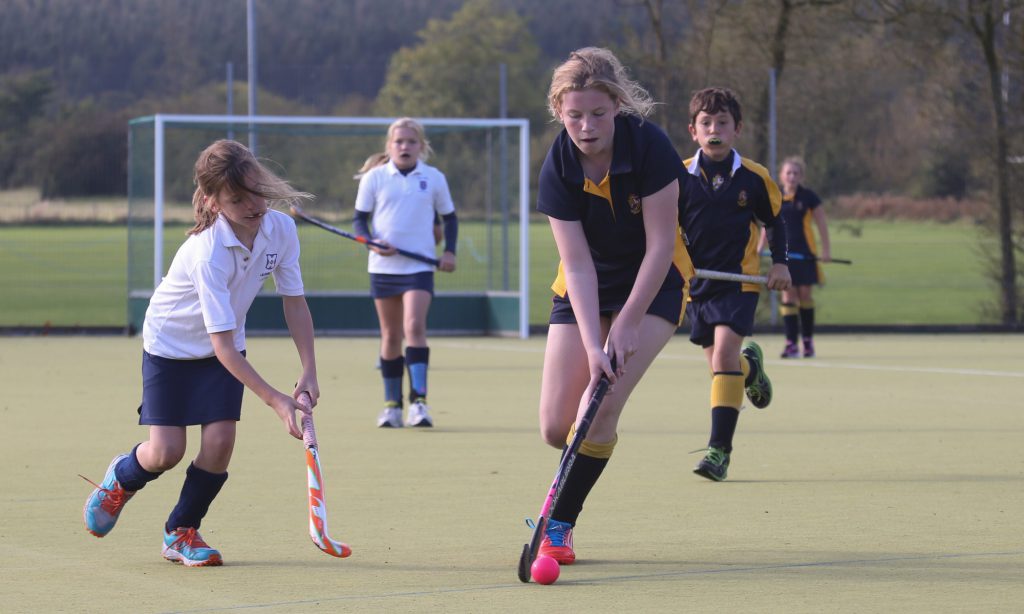 Once again we had a busy week of sport at Warminster and there were some excellent performances.
I have been most impressed by the progress made at the Prep School over the past few weeks. Last week the girls' cricket team travelled to Swindon and were the convincing winners of an indoor tournament. Following on from this our congratulations must go to three girls – Lucy Rodgerson, Lottie Craven-Smith and Olivia Carpenter – who have been selected for the trials for winter county cricket training.
On Monday the mixed Under 11 Hockey Team played in our mixed hockey festival along with seven other teams from local schools. Warminster finished top of their pool with wins over the Minster School and Sutton Veny, and a draw against St Francis School. That meant a final versus the other pool winners, Leadenhall. This was a tough match and was very tense for all involved. At full time the score was 0-0 which meant a penalty shuffle was needed. Each team nominated three pupils who each had eight seconds to try to score from the 23m line. With the last shuffle, Imogen Brumby scored to win the trophy.
On Thursday, pupils in Years 2, 3 and 4 travelled to Millfield Prep School to play hockey and tag rugby. While the girls' teams narrowly lost, the combined Year 2 and 3 boys' team drew 13-13 in an end-to-end battle and the Year 4 team pulled off an outstanding 9-6 win. Well done to all those who played.
On Saturday, as the Prep School opened its doors for its open morning, the Senior School hosted Ryde School from the Isle of Wight for rugby and King Edward's School, Bath for hockey.
The Under 15 XI team continued its progress under Mr Miller and a thoroughly deserved 3-0 victory was achieved, with all three goals coming from Ellie Dent on her return from injury. The Player of the Match was awarded to Emma McCraith. The Under 14 XI put in their best performance of the season so far in a 5-0 win. Goals from Rose Vickery, Jade Hartley, Hattie Dunn and Katherine Caldwell secured a great victory. The Under 13B XI narrowly lost but the Under 13A XI continued their good progress with a 1-0 victory through a goal from Annabelle Jackett.
The 1st XV finally registered their first win of the season with a solid 25-3 win. Tries came from Charlie Collins, Dixon Ma, Oliver Reynolds and Hamish Leslie. While the Under 13 XV and Under 16 XV teams went down narrowly in the last few minutes of their games, the Under 15 XV bounced back from last week's performance with a convincing 47-5 win.
I was really pleased to see so many parents out supporting our teams. It is a shame that half-term is upon us with so many of our sides building a good momentum. Half-term features the first tour of the year with four Senior School hockey teams travelling out to Valkenberg, Holland for a week. I look forward to reporting on how they get on.
Christopher Knight
Director of Sport