SPORTS ROUND-UP – 11 MARCH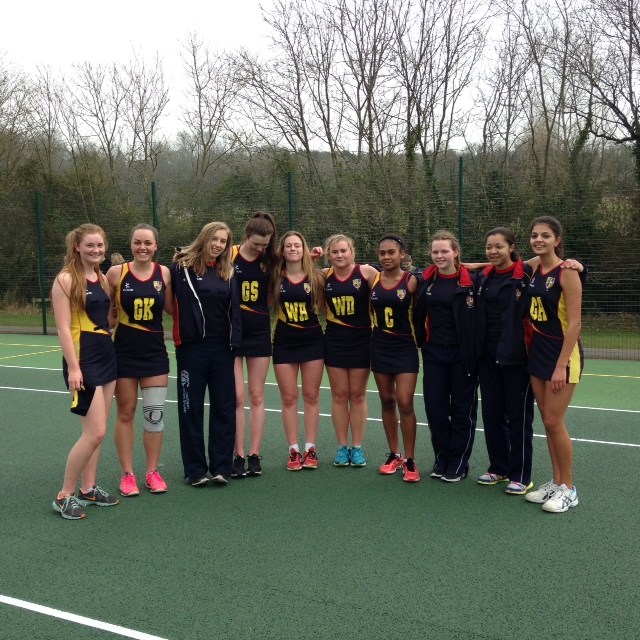 We will start with hockey this week. A great set of results for the U14 and above teams on Saturday. Josh Haines as captain was POM and thoroughly deserved this. Mr Evans explains in his report that Warminster put the pressure on, but did not score. Bryanston were strong but they did not score either! The 2nd team drew 3-3 and the 3rd XI lost 0-3. Mr Sustek was really pleased with their efforts and said the boys should not be disappointed with this. Olli Kennedy was POM for his team.
The U15A team won 3-2 but it was close throughout. The captain is working on an unbeaten season. Not long to go! Mr Miller was pleased with the efforts his U14A team produced despite losing 2-5. The two goals were spectacularly scored by Ed Vickery and Sam Howard. Sam scored a goal and was POM with Jasper Spandler. The report for the U15B team was really positive, a narrow defeat 1-2. POM Harry Reynolds, a close call between him and Will Thomlinson.
Overall a great set of hockey fixtures with all staff commenting on the effort and intensity of work in a very positive manner.
Turning to netball away at Hampshire Collegiate School. This was a new fixture for netball and we are delighted with it. The staff were open and friendly which always helps to make sure the matches will be appropriate for your teams. We travelled away with U14A, U15A and the 1st VII. The U14A lost but gave it their all and won the third quarter with their tactical defensive play. Tiredness took over in the last quarter. The 1st VII had a close win, not helped by some ill and injured players. Salome Rotanavunivasa gained POM despite coming back from injury.
The best result of the day was for the U15 team. This was their first season win. Izzy Robinson (Captain) brings the lucky team stone in a box and this week along with brilliant team play, they won 31-18! All the determination and training has paid off. Alice Robinson was POM. Miss Manship was delighted with the team.
In the afternoon the very reliable, smart looking U12A, U12B, U13A & U13B teams came out against some Millfield teams. We gained two wins and two losses. The U12A team lost by one and the B team won by one. Passing was strong in both as a result of practices and training. POM's were Lucy Rodgerson and Anna Galpin.
The U13A team won easily and the B team were put up against a strong 'C' team. The captain's report is always positive. In the week the girls played against Chafyn Grove and had some well fought battles.
The U18B football team came under pressure against a Millfield team and came off the weaker side. The A team lost 1-3 and their behaviour on pitch was impeccable. Ross Melia (Captain) scored their goal.
In the Prep every child in Year 3-6 played some netball and hockey matches. The highlight of the week was the enthusiasm shown by the U10B and U11B hockey players at a 'B' team festival. They loved it and played so well. The U10 netball team also had a wonderful year group match. The Year 5 & 6 girls had a cricket training session on Friday ready for next term.
On Sunday six Warminster children aged 9-18 attended the Wiltshire fencing competition for the first ever time. Some 2nds, 3rds, and even 1sts and 2nds! Elsa Gao and Shelby Pickands played many matches against other age competitors and came home with gold and silver!
A pre-season letter has gone home for cricket, tennis and athletics. Please read, reply and come along. Two weeks left, so lots of inter house competitions will be included!
G Butterworth, Assistant Director of Sport