SPORTS ROUND-UP – 10 DECEMBER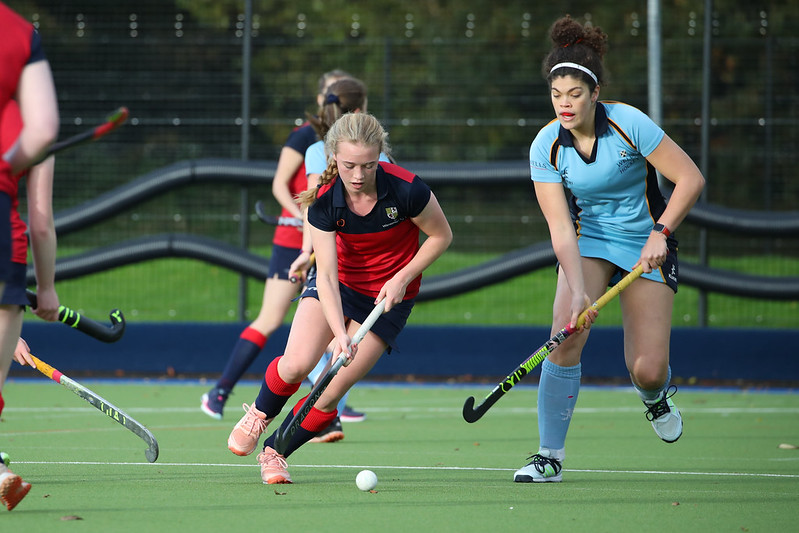 The last Saturday of term saw Warminster School's boys and girls thrash it out in their annual House rugby and hockey matches. The majority of matches were extremely competitive and played in good spirit.
The results were as follows:
Hockey
Seniors
D 7 – 2 K 1st Place Denys
D 1 – 1 K 2nd Place Arnold
A 0 – 2 K 3rd Place Ken
Inters
K 2 – 0 A 1st Place Ken
A 2 – 0 D 2nd Place Arnold
K 2 – 0 D 3rd Place Denys
Juniors
A 2 – 2 D 1st place Arnold
K 5 – 0 D 2nd Place Denys
K 0 – 6 A 3rd Place Ken
Mr Evans commented on some excellent hockey on display, and singled out couple of highlights. Anna Throckmorton scoring her first goal of the season. Although new to the sport, she has developed superbly over the season. The goal was brilliantly taken, but the key aspect was the other houses coming over to congratulate her. Whilst Arabella Steptoe playing in goal, pulled off multiple saves to the delight of the watching parents. To date this was her finest hour in goal.
Rugby
Seniors
D 19 – 19 A 1st Place Arnold
D 19 – 20 K 2nd Place Ken
A 19 – 17 K 3rd Place Denys
Inters
K 27 – 0 A 1st Place Ken
A 17 – 27 D 2nd Place Denys
K 24 – 20 D 3rd Place Arnold
Juniors
D 10 – 35 A 1st place Arnold
K 25 – 25 D 2nd Place Ken
K 25 – 40 A 3rd Place Denys
Mr Morison, Head of Rugby commented "There was some fantastic play in all competitions, but the standout moment was Jack Ng's try in Arnold's defeat to Denys. It was a quite brilliant team try, finished off with some magnificent support play and skill from Jack. It's was so good that EVERYONE on the side-lines stopped and cheered and the Denys players congratulated Jack. Simply brilliant!"
This week the pupils swap to the next term sports of boys hockey, girls netball and senior boys football. In addition to this, you will have received information of the pre-season training/matches that will occur on the weekend prior to the start of next term.
I wish you all a happy Christmas and look forward to seeing you all on the side-lines in the New Year.
CG Knight, Director of Sport