South West prep school pupils geog-on!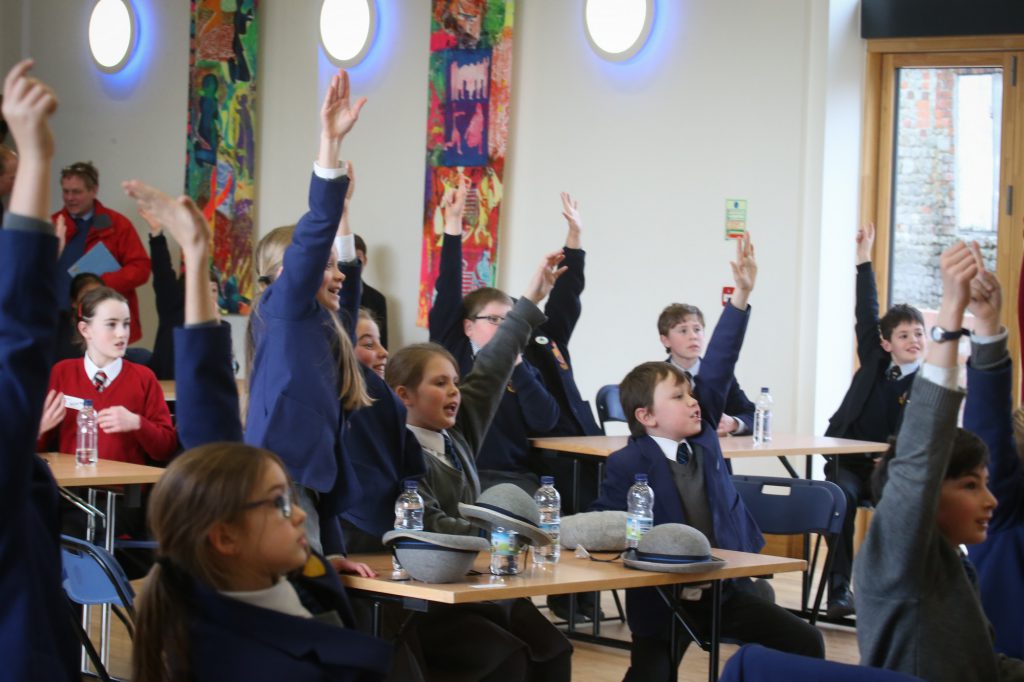 Earlier this month, the Geography Department were delighted to host representatives from four South West prep schools for an inter-school geography quiz.
Pupils came from far and wide and there were around fifty competitors from All Hallows, Castle Court, Avondale and, of course, Warminster Prep School.Teams of four drawn from Years 5 and 6 pitted their wits against each other in a wide range of geographically themed tasks. These included a picture reveal round, an OS map round and a crossword round.
Ambassadors from Years 7 and 8 were selected to represent Warminster School and to steward the event. Sarah Matthews, Head of Geography, was enthusiastic in her praise for these pupils: "I'd like to say a big thank you to my Year 7 and 8 helpers. Although initially quite nervous about helping to host the event, they worked tirelessly, handing out papers, collecting them in, marking rounds and controlling the score sheet. It was lovely to see pupils from the younger years stepping up and being given the chance to take responsibility and shine."
Congratulations to all that took part and to the winning team – Castle Court!