Sixth Form Ball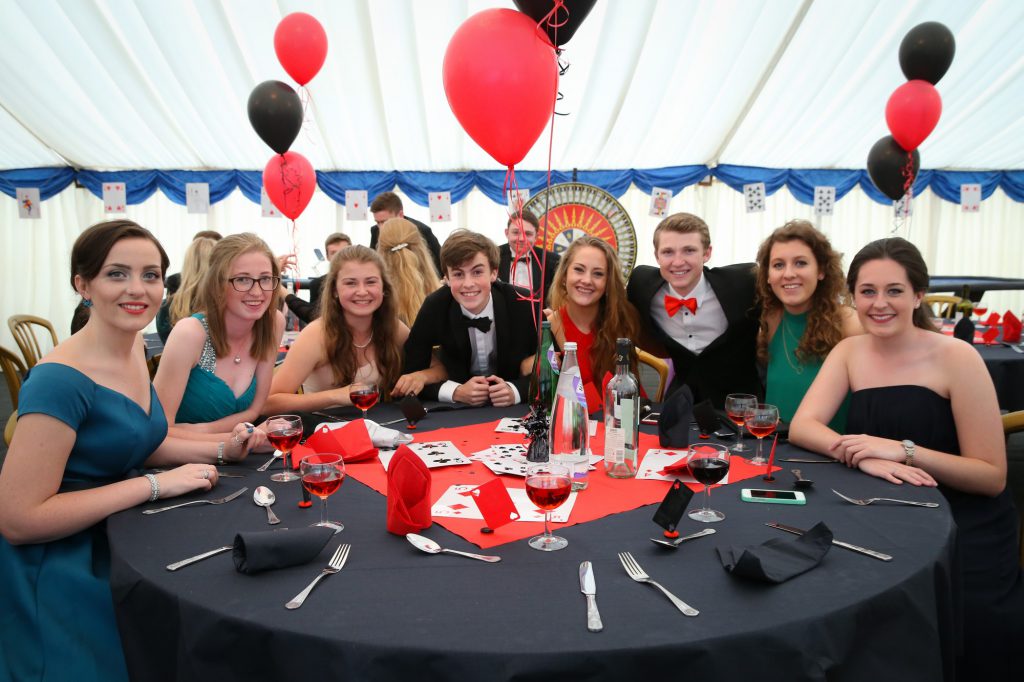 Last month the Sixth Form held their annual Summer Ball and what an evening it was. Although it was a slightly wet evening, it was an event much enjoyed by everyone.
The theme of the Summer Ball was Casino, this meant the marquee was decked out in all things red and black. The casino theme included a roulette table, wheel of fortune and a poker table where we were able to gamble without losing any money, much to Mr McQueen's delight!
We started the night with a fantastic three course meal, prepared by the Catering team. We were then set loose on the chocolate fountain and candy floss machine, which were a highlight for most people! After the meal, we had a short speech from Emma Tizard and Charles Dunn, thanking everyone involved for their hard work in the planning, set up and running of the event. Emma and Charles ended their speech by presenting Mr McQueen with some gifts and a card to thank him for his amazing 15 years as Head of Sixth Form. The rest of the evening was a disco with a great local DJ, everyone, including the teachers, danced all night and had a brilliant time.
On behalf of the whole sixth form we would like to thank Mrs Nurdin, Mr McQueen, Miss Matthews, all of the sixth form tutors, Mr Clarke, the Headmaster, and the catering department for their hard work towards such a fun and memorable evening. This year's ball will be hard to top next year!
Esther Kirrage & Max Trusler