SCHOOLS AROUND THE WORLD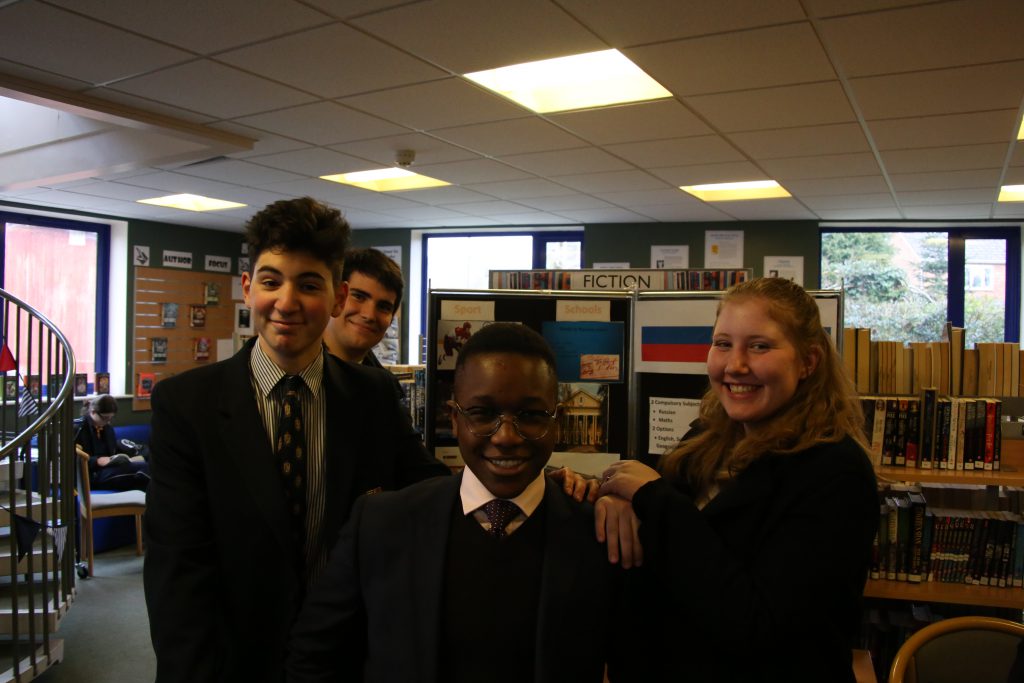 International Students' Society Festival – Schools Around the World.
On Thursday 22nd February, the ISS hosted its annual festival in the Library. The topic for this year was "Schools Around the World". It was an opportunity for the different nationalities and cultures at Warminster School to talk about what schools are like in different parts of the world.
There were 10 manned stands (China, Hong Kong, Spain, Russia, Ghana, Moldova, Germany, USA, France and Austria ) complete with informative and colourful displays. Visitors were then able to visit each country to find out more about what it is like to be a pupil in different countries around the world. The library was busy during the lunchtime with many visitors. The whole event was a great success and there was a wonderful atmosphere in the library. It was a wonderful occasion for our international pupils at Warminster, to tell us more about their countries and cultures. The ISS is looking to host a similar event again next year.
Eva Sustekova Mudra, EAL Teacher