Ready for inspection, Sir!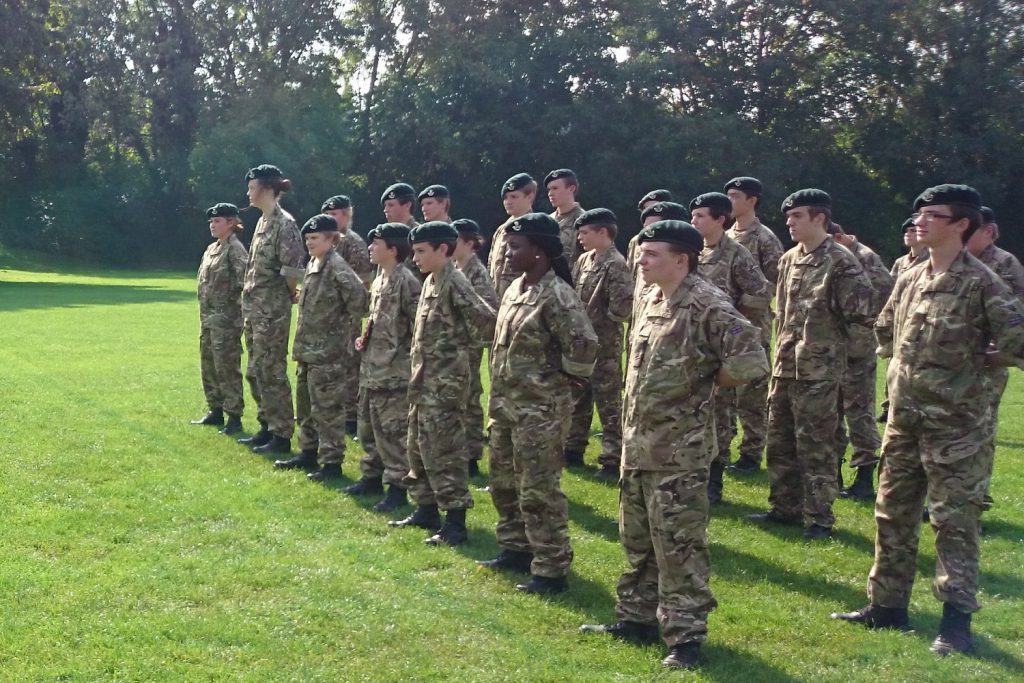 On Monday 22nd September, Warminster School Combined Cadet Force (CCF) hosted its biennial inspection. Our recruits took part in a day of activities which demonstrated their leadership and other skills to the inspecting team. This was led by an officer from Warminster Garrison, Major Brackley of the Rifles.
The morning started with the cadets parading on Boniface Lawn to greet Major Brackley when he arrived. After that the cadets fell out to set up their stands. Cpl Reed Webb (Lower 6th) led the inspecting team around the various demonstrations. Basha (an overnight shelter using materials from the immediate environs) building, command tasks, fire and manoeuvre, survival skills and drill were all planned, implemented and supervised by the senior cadets. This was a great opportunity for our senior cadets to show off the command and leadership skills they have developed during their time within the CCF; their performance greatly impressed the inspecting officer.
The day ended, after lunch, with an inter-section competition. This gave the cadets a chance to demonstrate their communication skills and teamwork. After a series of heats, Major Brackley presented the prize to the winning section.
Finally, Major Brackley addressed the cadets, acknowledging the hard work and commitment that they had shown during the day's activities, and wishing them well for the future.
2LT Palma