Prep sports tour – Sussex 2015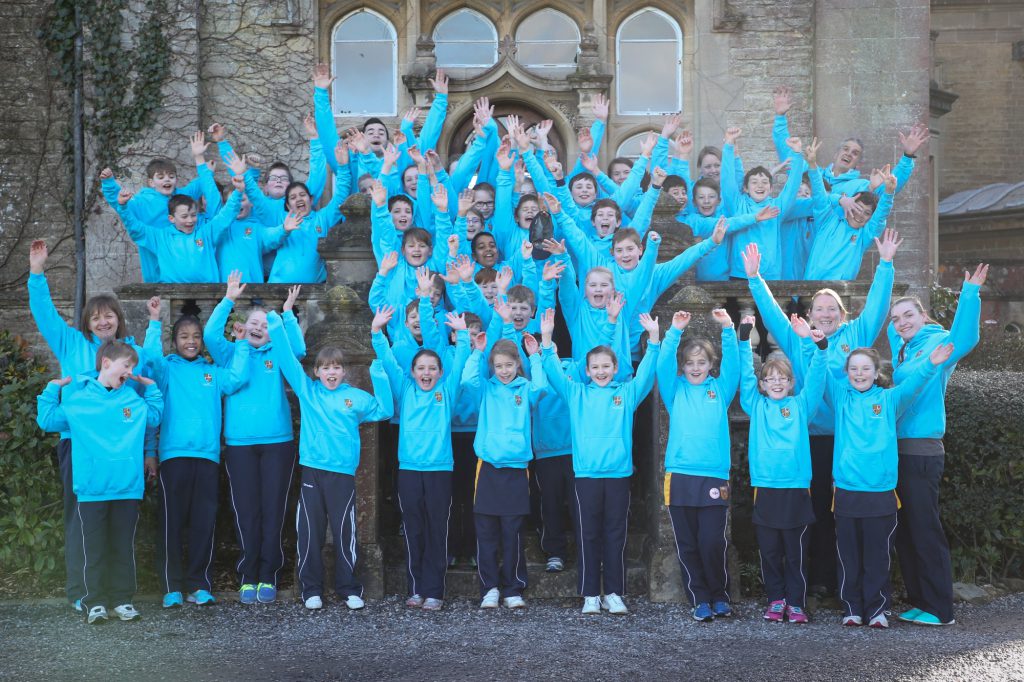 44 excited children and seven nervous staff headed out of the Warminster Prep gates on Friday 27th February to start the annual sports tour. Each year the destination changes – 2015 was Sussex.
The pupils behaved impeccably on all the bus journeys. We stopped at Cobham services to eat our packed lunches and found a lovely grass area for the pupils to run around – a bit of training before the matches.
We set off again to the Premier Inn in Burgess Hill. All the children changed into match kit, ready for the first fixture against Great Walstead Prep. This was a school Mrs Butterworth used to work at, so while she was busy socialising all the children warmed up. The matches were all very tough, but played in good spirit. The boys' A and B teams had an extra practice after match tea, while the C team played their match. The girls worked hard on the netball courts and showed a few moments of good netball. One pupil was heard to say she was sure we had played a rounders match there last year!
Much excitement and singing occurred in the minibuses as we headed back to the hotel. Onesies were put on and in some cases slippers! The girls checked out each others rooms, repeatedly, even though they were all the same. They made them look very homely, while the boys had pillow fights and threw their kit on the floor! The Domino's pizzas arrived and all rooms were quiet by 9.00pm. Staff patrolled the corridors so no extra feasts could take place.
It was an early start on a rainy Saturday in Sussex. Many cooked breakfasts were consumed, and the rotating toaster was working overtime! We made a dash to a supermarket to buy everybody a sandwich for lunch and, in some cases, sushi.
We were playing Hurstpierpoint College, who again are a much bigger school than Warminster. All the teams play in a much-improved way, despite tiredness and bad weather. The Under 11A boys' team had an 'epic' match, according to Mr Krige, scoring three great goals. The Under 11B netball team found a dry marquee to wait in while they were not playing. It was quite hard for Mrs Manship to get them out for the match! Match teas of hot dogs warmed the children up.
Next, we headed off to Coral Reef swim centre in Basingstoke. The pupils played, and let off steam for an hour and a half in the pool, while the teachers had a well deserved break and a cup of tea. It was just over an hour back to school, and the children were a little quieter than on the outward journey.
I have not mentioned individuals, because I would not want to miss anyone out. But a massive thank you is owed to the wonderful staff, we were a great team.
Some children conquered home sickness, some came for the sport, some came for the pizza and hotel and some for the swimming. But all of Years 5 and 6 came, which is so important. Sport can be for all. I am sure the children have many stories, but most of what went on during the tour will stay on tour!
Mrs Gay Butterworth
Head of Prep Sport