Pre-Prep spring walk at Shearwater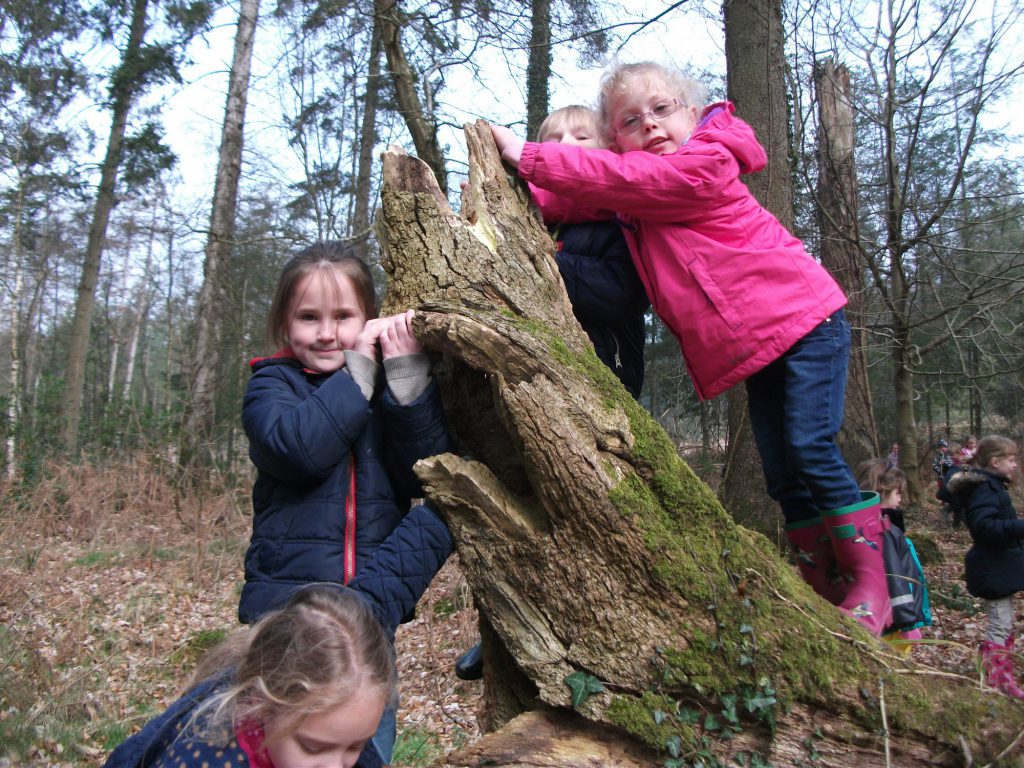 Last week all the children in the Pre-Prep went on their annual spring walk in the woods around Shearwater. As has become the tradition we were joined by Mrs Sutton who had baked an impressive choice of healthy treats for our snack. Satisfyingly replete, we then set off on our walk.
Our first stop was the stream and pond where tradition dictates that most children get as wet and muddy as is humanly possible! I have a lovely visual memory of four little girls sitting on a bank in the sunshine wringing out their socks, tipping water out of their wellies and drying their toes in the sunshine. We also enjoyed walking through the woods which were, I was assured, definitely where the Gruffalo lives. We found what looked like it must be his house and one or two children were convinced they had even found his bath!
During this lovely trip we were able to give the children time to run, chase each other, collect pine cones, find minibeasts and generally have a wonderful time exploring the natural world. In these days of ever-increasing technological gadgetry being available to young children it was wonderful to see the delight they can still take in simple pleasures and natural resources.
Mrs Gill Cross
Head of Pre-Prep