PRACTICALLY PERFECT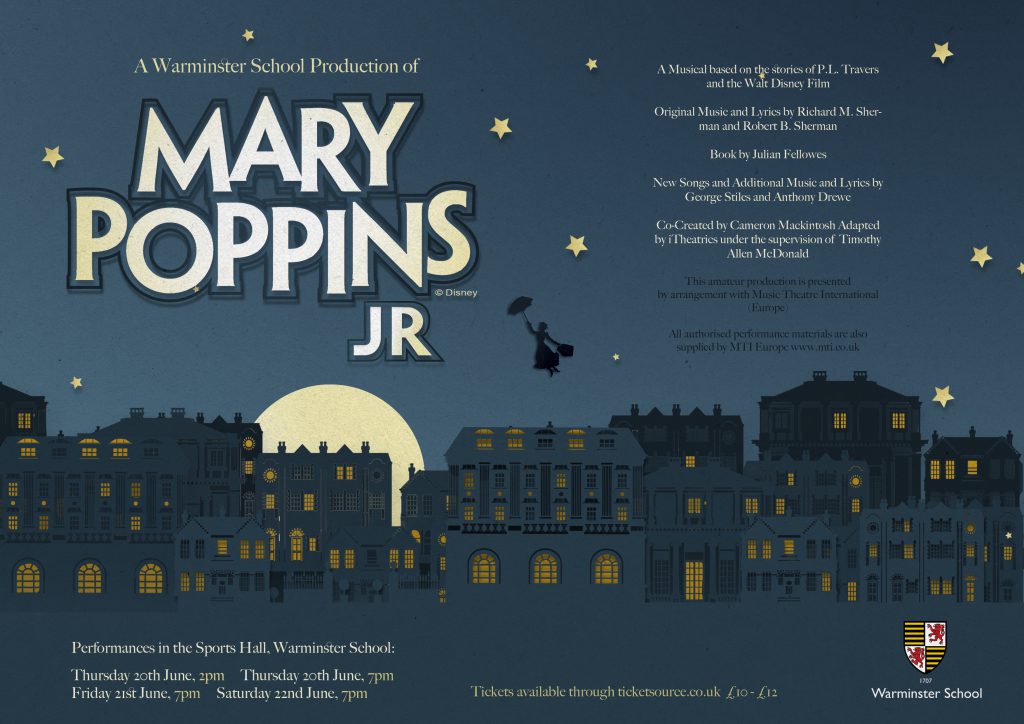 The Music and Drama departments are delighted to announce that this year's Summer production will be 'Mary Poppins'.
Disney and Cameron Mackintosh collaborated to create a wonderful musical of P.L. Travers' collection of stories about a rather magical nanny. There are fabulous songs and opportunities for dance, as well as some fantastic key roles. The caring Mr Northbrook is a character you may not know, yet, as he appeals to George Banks to approve a loan for the benefit of his workers and their families, his song is heart-felt and memorable. Miss Andrew, George Banks' former nanny also arrives with 'brimstone and treacle', her favourite liquor and antidote for 'impudent children', who are 'forced to drink every last drop'!
Scheduled just after the new release of 'Mary Poppins Returns', this story will be fresh in everyone's minds and poses a great challenge to the Drama department in creating a spectacular vision. Unusually this year, we are opening up the show to all year groups. The pupils are extremely excited and we have deliberately started rehearsals early this year in order to make every minute count in staging this memorable show.
The show will be presented in the Sports Hall, and we will be extending the seating capacity. After the success of 'The Lion King' last year, we recommend early booking to avoid disappointment. There will be a matinee performance on Thursday 20th June at 2pm, followed by evening performances on Thursday 20th, Friday 21st and Saturday 22nd at 7pm. Make a note in your diary and look out for booking details!
Emily Harris, Head of Drama