MEET OUR NEW HEAD GIRL AND BOY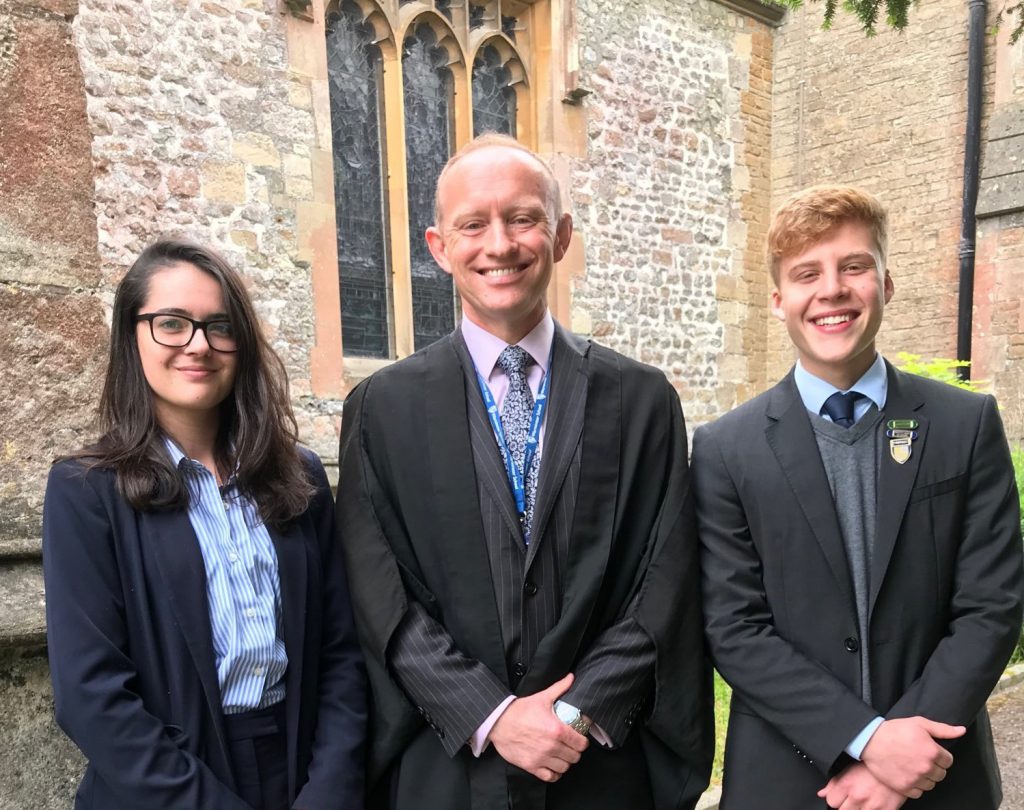 Our Head Girl and Head Boy for 2019/2020 were announced earlier this week, Finn Wallrafen and Freya Smye. They look forward to leading the Prefect Team and contributing to our community.
Headmaster, Mark Mortimer said, "Finn and Freya personify many of the qualities we strive to develop in our pupils: they are optimistic, enthusiastic, kind and cheerful. It was clear during the interview process that they both understand the importance of leadership by example and that they are determined to make a significant and positive contribution to the School community during their year in office. I am confident that they will be highly visible around school. They are fortunate to have an outstanding team of prefects with which to work; all ten of them are aspirational role models."
Finn commented about working with Freya, "I'm really excited to work with Freya as I think we make a great team. She is energetic and is happy to throw herself into the job fully with dedication. She has excellent communication skills and has many connections with lot of pupils in the School, from every year. I'm certain that it will be a good year for us as Head Boy and Head Girl."
Freya said of their appointments, "Although having only joined Warminster for Sixth Form, Finn has really proved himself as a member of our community. Not only is he a hard worker, he is also friendly and outgoing and is not afraid to get stuck in and get involved. He will make an excellent Head Boy because of his nature, his enthusiasm and his generosity. With a good perfect team to work with too, we believe that the 2019/2020 team will make an excellent contribution to Warminster and we are all very excited to work together."
Huw Jones, Deputy Head echoed their comments, "There is no doubt that Finn and Freya will act as custodians of the ethos and embody the values, character and skills that define the School's collective identity. They are both very impressive young adults who are extremely proud of their School. Successful leaders possess the capacity to translate vision into reality by providing a clear template to which others can aspire; I am confident that Finn and Freya will be fabulous role models. They will lead a fantastic group of School Prefects next year and I know they cannot wait to get off to a flying start in September."
Congratulations Freya and Finn.