MAMMA MIA!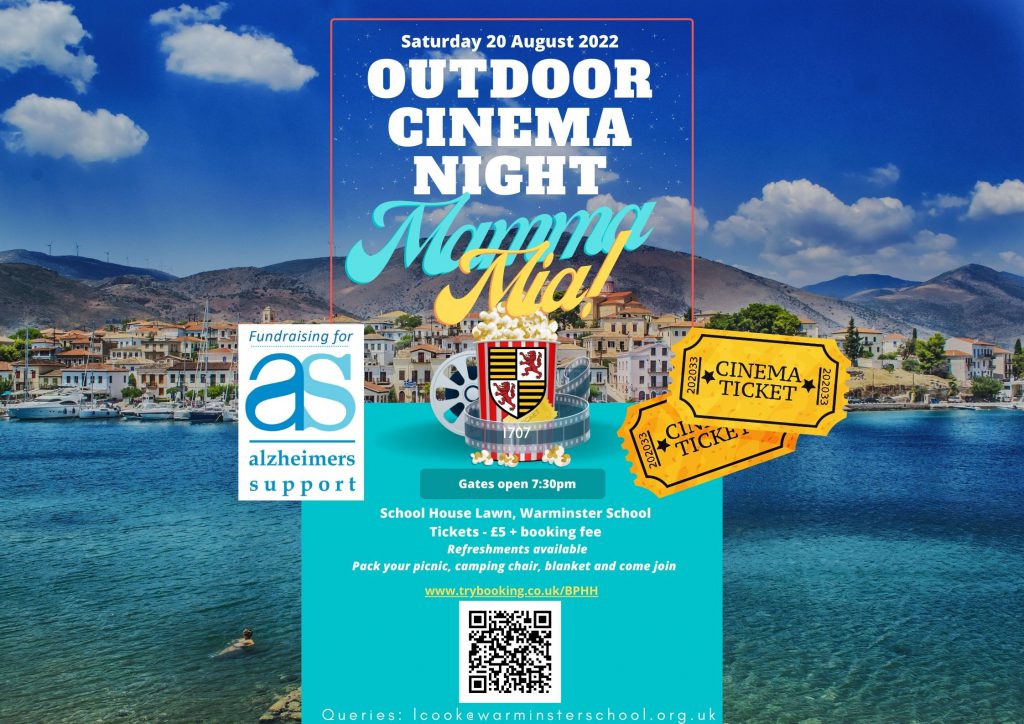 Do you like ABBA? Love Mamma Mia? Enjoy a sing along? 
If the answer is yes, then come along and join us on the evening of the 20th August from 7.30pm for our first ever open air cinema night on our lovely School House Lawn. Pack a picnic and bring a blanket, refreshments will also be on sale during the evening.
We are running this event to raise funds and awareness for Alzheimer's Support. The lovely team from our local Alzheimer's Support, will be with us for the evening.
Tickets to be purchased in advance here
We look forward to seeing you!
Please contact Lisa if you require any further information.