LIFE'S A PICNIC FOR WARMINSTER PREP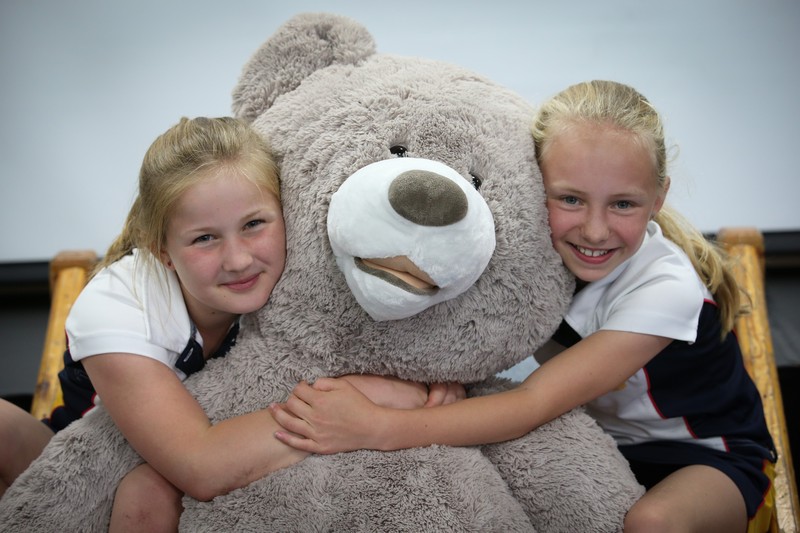 On Friday 30 June the Prep School was over-run with teddy bears who had come for a ginormous picnic. Every pupil shared lunch on the field with their teddy, before an afternoon filled with teddy bear activities commenced.
The afternoon was to raise money for the Murray Parish Trust. The trust aims to raise £4 million for a brand new Paediatric Emergency & Trauma Department (A&E) based in Southampton to cover the entire South of England and The Channel Islands. So far they have raised nearly £400,000. These vital funds have gone directly towards funding a full time counsellor for parents whose children have been admitted to the unit, a specialist helicopter gurney designed to transport critically ill infants to and from the hospital on-board the children's air ambulance and the provision of 2 new bed spaces.
The afternoon culminated with a fete on the field with a tombola, raffle and guess the name of the teddy. the highlight of the day was without doubt 'sponge the teacher'. A long queue formed when both Mr Titley and Mr Mortimer took part.
Many thanks to all those who were involved. We raised over £450 to help this wonderful cause.
Stephanie Sheppard