KING FOR THE DAY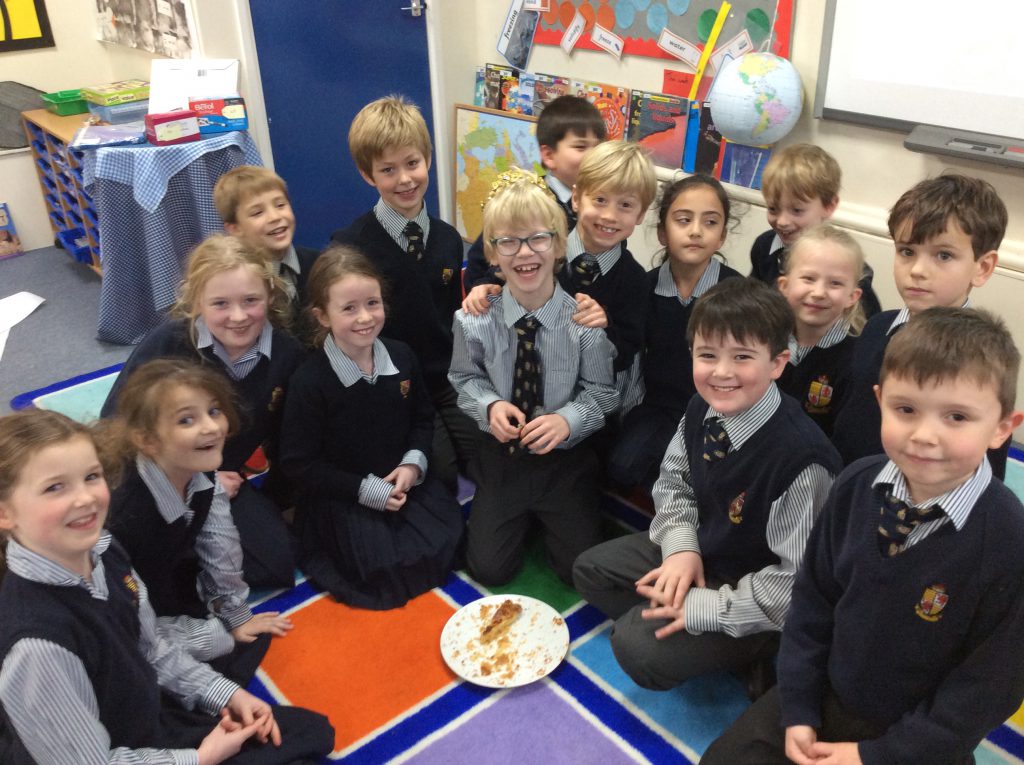 Year 3 celebrated La Fête des Rois this week.
If you visit the patisseries and supermarkets in France at the beginning of January, you can't miss the special 'gateaux' prepared for the Fête des Rois.
Year 3 celebrated this French tradition of serving a frangipane filled tart known as the 'Galette des Rois' this week. This is a tradition that dates back to the 14th century.
The festival takes place around Epiphany, the twelfth day of Christmas, when the wise men visited baby Jesus. According to tradition, the 'Galette des Rois', was to "draw the kings" to the Epiphany.
A 'Fève' (originally a bean but now a small trinket or figurine) is baked inside the cake and the cake is shared around the table. Whoever receives the Fève is then crowned king or queen for the day and has the much coveted opportunity of bossing the rest of the family about! Monty Fogg was crowned our 'King' but thankfully he didn't get to rule for too long as it was the last lesson of the day.
Jennifer Howerd, Year 4 and French