INTRODUCING HUW JONES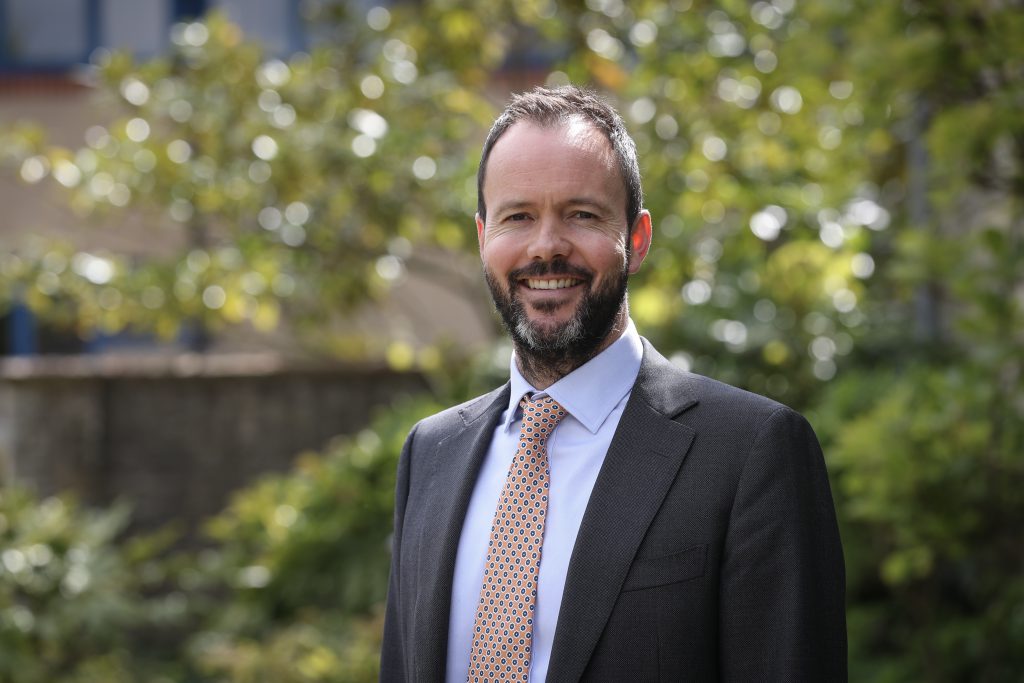 Introducing Mr Jones, Deputy Head of Warminster.
Spend just a few minutes with Mr Jones, our new Deputy Head, and it's abundantly obvious that he possesses a passion for education that is genuine and uplifting. He is absolutely clear about what attracted him to Warminster, "This school celebrates the fact that it is a close-knit community with a holistic view of learning – these are traits which resonate strongly with the values and ethos I have developed throughout my career".
Mr Jones brings to his new role over 15 years of experience in education. During that time he has worn many hats; teacher, tutor, Head of Department, Housemaster and Head of Boarding. In addition, he takes a keen interest in educational research, explaining, "I have very purposefully tried to gain a breadth of knowledge and understanding to add to my practical experience. As I see it, human, social and organisational capacities are almost limitless. This is where the greatest gains can be made and my overarching aim as Deputy Head is to help to build and enhance these capacities throughout the School community. Research tells us that there are three factors more than any others that build resilience and self-esteem in young people and as a result determine enjoyment, progress and success for the rest of their lives; strong and healthy relationships with significant adults; exposure to a culture of high expectations; and finally, meaningful opportunities to contribute and participate. Here at Warminster we can provide all three and that is the wonder of working in a school like ours."
Not content with a new job and house move, Mr Jones and his wife Kerry, also celebrated the arrival of their first child, Samuel, just two weeks after moving to Warminster. The new father smiles, "We have been overwhelmed by the help and support we have received. We feel like we have been wrapped up in a Warminster embrace and would like to say a heartfelt thank you to the whole school community for making us feel at home so quickly."
We all join in welcoming Mr Jones and his family to Warminster.