INTERNATIONAL BACCALAUREATE SUCCESS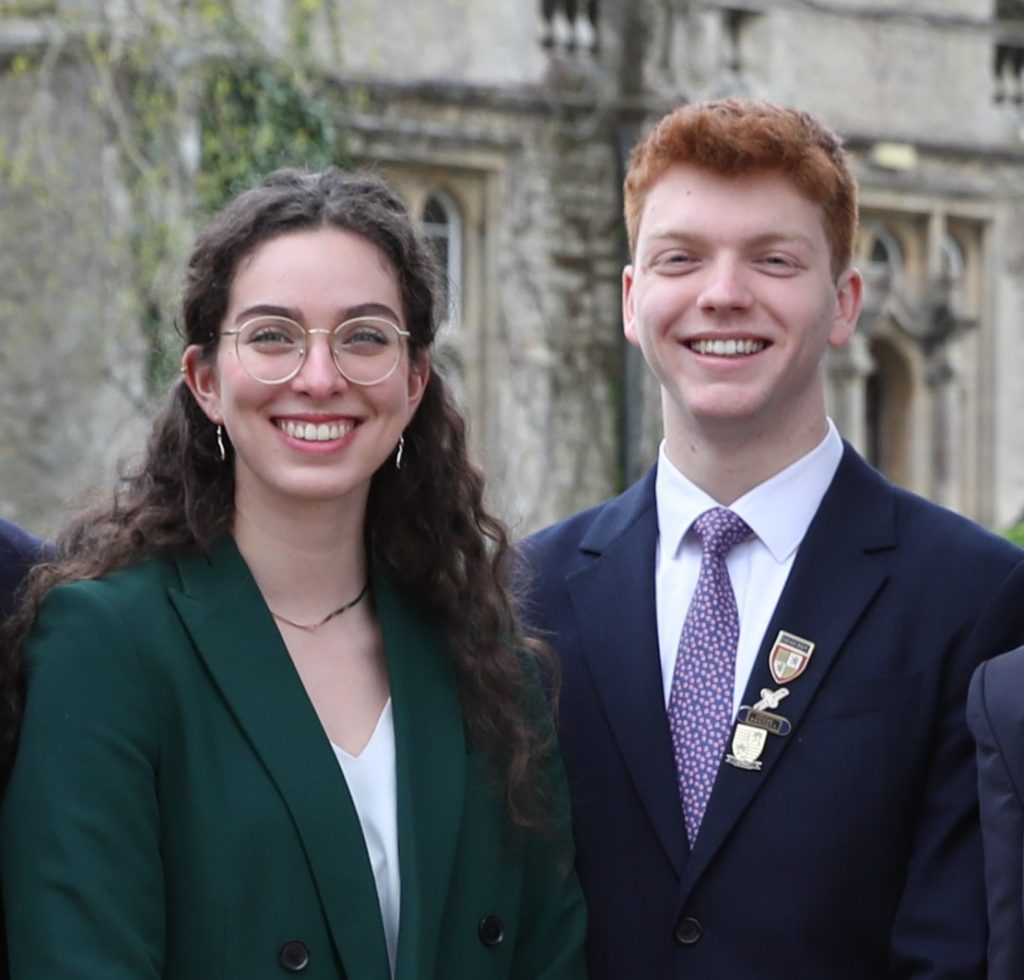 International Baccalaureate pupils at Warminster School once again have cause for celebration today as they receive their long anticipated IB Diploma and IB Career-Related Programme results.
There have been many great individual accomplishments, but as a cohort they have achieved a brilliant 100% pass rate, significantly outperforming the UK average of 94.7% and the global average of 79.3%. This included pupils being awarded their Career-Related Programme certificates, Diplomas, and Bilingual Diplomas (having completed the IB programme in their second language).
The world average total IB points this year was 30.24. Warminster IB Diploma pupils have once again stayed above this global average.
Erik Holzkamper, from Germany, and Anna Kelemen, from Hungary, both scored an impressive 37 points (45 points being the maximum available) which, in UCAS terms, is equivalent to around four A* grades at A Level (224 UCAS points). The overall average UCAS tariff for this year's cohort is over 170 points which is equivalent to roughly A*A*A*.
Following the changes made during the pandemic, this was the first return to the full set of examination papers in all subjects. It was also the first time many of our pupils have sat formal exams. Their results are therefore fully deserved and will allow them to move on to the next stage of their lives, which includes, for many, several top UK and European universities.
IB Coordinator, Simon Hall, said "I am extremely happy that we have once again maintained our 100% pass rate, opening up the doors of opportunity for our pupils. I know it is a cliché, but, more important to me than the exam results, I am incredibly pleased with who our IB pupils have become over the last two years. The IB is an educational philosophy that aims to develop inquiring, knowledgeable, caring, lifelong learners, with a particular appreciation for intercultural respect. I feel that we, as a school, have gone a long way to achieving that in this IB cohort, imparting in them the skills and character traits that will set them up for success and happiness on whatever path they choose. I would also like to thank our IB Teachers for their dedication and exceptional work in supporting our pupils so successfully through their IB Diploma and IB Career-related Certificate Programmes. I am proud to be a part of our team of over 30 Warminster IB teachers."
Headmaster, Matt Williams said: "Yet again our IB pupils have done us proud, reaffirming the importance of this world class qualification. Whether they have been studying for the IB Diploma or the Career-related Programme, our pupils have shown a real dedication to their studies and have set themselves up for fantastic futures. As the IB continues to thrive at Warminster School, it is heartening to see the comparison with A Levels, where our pupils are gaining on average the equivalent to three A* grades. It is undoubtedly for this reason, as well as the wonderful breadth of academic opportunity offered, that next year's Lower Sixth cohort is one of our largest ever, with roughly a third of the year group opting for the International Baccalaureate."