HOLA ZARAGOZA!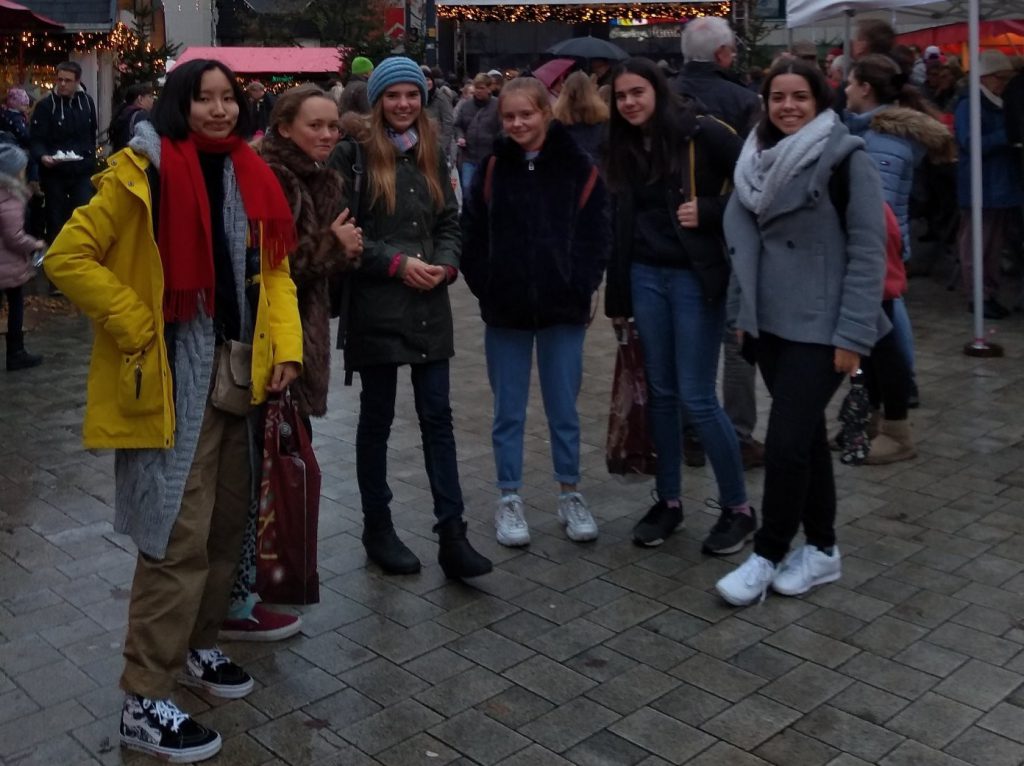 Hola to our Spanish exchange pupils from Zaragoza!
Hot on the heels of our German language pupils' festive stay with the Internat Solling just before Christmas, 2019 has started with a visit from our partner school in Zaragoza. The Year 9 pupils and their teachers arrived at Warminster last Thursday, and were excited, but also a little nervous, to meet their English partners for the first time. Due to so many generous offers all of the Spanish pupils were fortunate enough to spend the week either with the families or in the boarding house of their Year 9 exchange buddies. What better way to experience the British lifestyle first-hand.
It was a hectic programme for everyone involved. As well as sharing in our pupils action packed timetables here in school, our Spanish visitors were treated to an extensive programme of events including a trip to Stonehenge, Bath and London, as well as a chance to relax and have fun swimming and ice-skating.
The MFL department are hugely grateful to all Warminster staff who invited exchange pupils into their lessons, to the families and boarding houses for hosting our Spanish friends so brilliantly. Finally to all our Year 9 pupils who were involved in the exchange, who provided non-stop friendship and support to their Spanish counterparts throughout the visit. There is no doubt there will be plenty of texting and sharing messages between the pupils over the coming months until Warminster School venture to Zaragoza in June for a return visit.
One of the best things about language exchanges in the 21st century is that communication is by no means limited to one week. Exchange partners usually share their contact details within minutes and stay in touch with each other far beyond the actual exchange week – there is no doubt there will be lots of contact in the next few months between Warminster School and "Miguel Servet" in Zaragoza… until it is time for our Warminster pupils to venture out to Zaragoza in June!
Barbara Mitterrutzner, Teacher of German