HIGHWAY TO HELL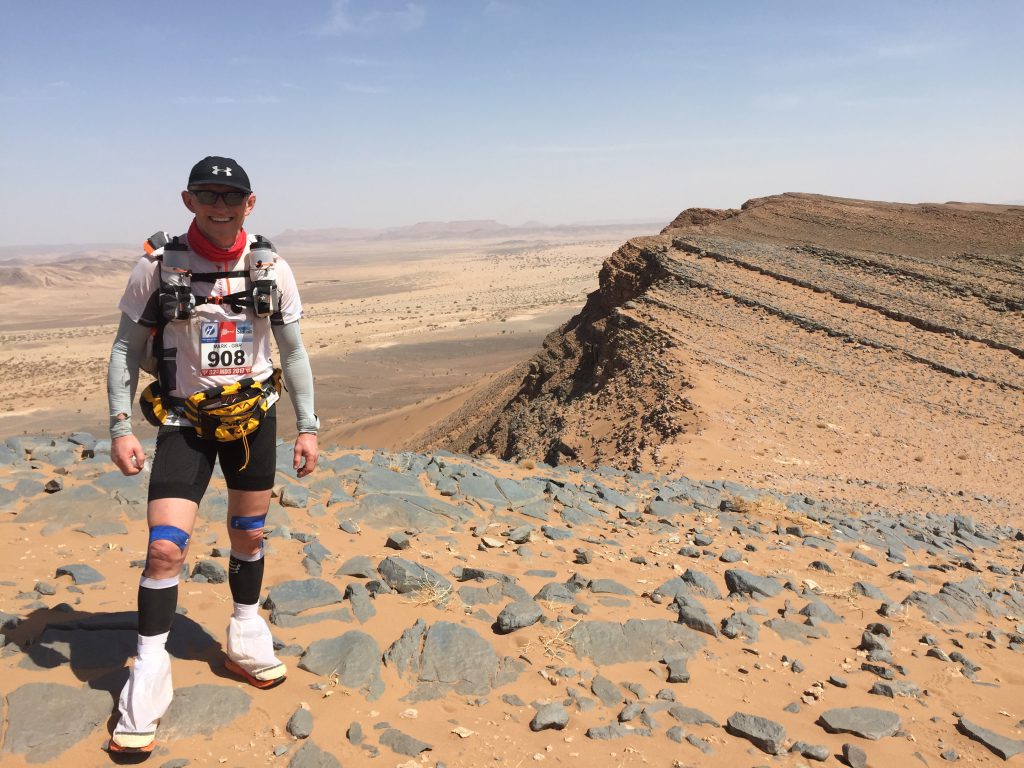 In April, the Headmaster ran the 32nd edition of the legendary Marathon des Sables, the so-called 'world's toughest footrace'. 250km, or six marathons, across the Moroccan Sahara in seven days, sleeping rough, carrying all his own kit (including food), looking after his feet, dealing with temperatures as high as 55 degrees and avoiding snakes, spiders and scorpions along the way.
The Headmaster and his friend, Julian Thomas, Master of Wellington College, took on the Marathon des Sables to raise money for the construction of teachers' houses at St Michael's Girls' Primary School in Uganda. They claimed it was brilliant! To discover more about this epic feat, the sand and the blisters… you are warmly invited to attend this evening lecture on Friday 1 December, followed by a Q&A session, drinks and canapés.
This event is free to attend, but booking is essential to secure a place. Please contact Jenni Blair on 01985 210101 or [email protected] if you wish to attend.
* Retiring collection in aid of St Michael's Girls' Primary School in Uganda