Flying the flag for Team Bath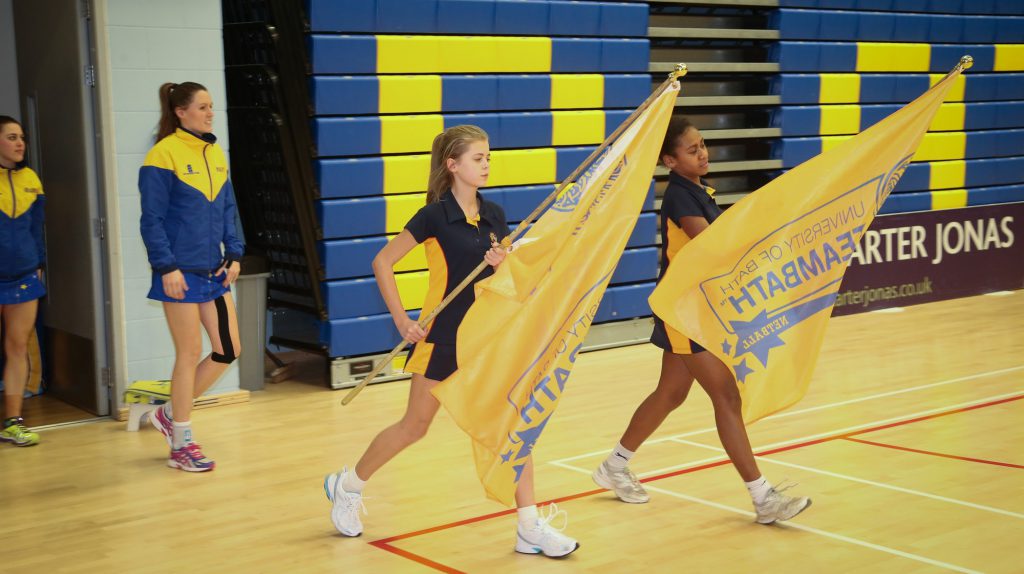 Earlier this month, twelve girls from Years 6 and 7 took up the responsibility of leading out the Team Bath netball squad for a Superleague match against Loughborough Lightning.
The girls all looked smart and tidy in their school kit and we were very proud to watch them walk the team out onto the court. They had huge smiles on their faces throughout.
It really was a fantastic match and the first that this group of girls had ever seen played at this high level. Listening to their comments on the minibus, it was clear that they had been inspired. One of the girls has already asked for a new post to be installed in her garden!
The girls were really lucky to have been part of this event. Hopefully we will be able to take more girls in the future.
Team Bath's official report reads:
"Team Bath played a performance of true grit and determination at the University of Bath's Sports Training Village to keep their hopes of a Superleague play-off place alive.

In a pulsating fixture they defeated Loughborough Lightning by 45-43. The home side was five goals adrift early in the match and in the final quarter had the crowd off their seats as they held their nerve to close out the win."
Well done Team Bath from all at Warminster School!
Mrs Curtis and Mrs Butterworth