EXPEDITION ICE MAIDEN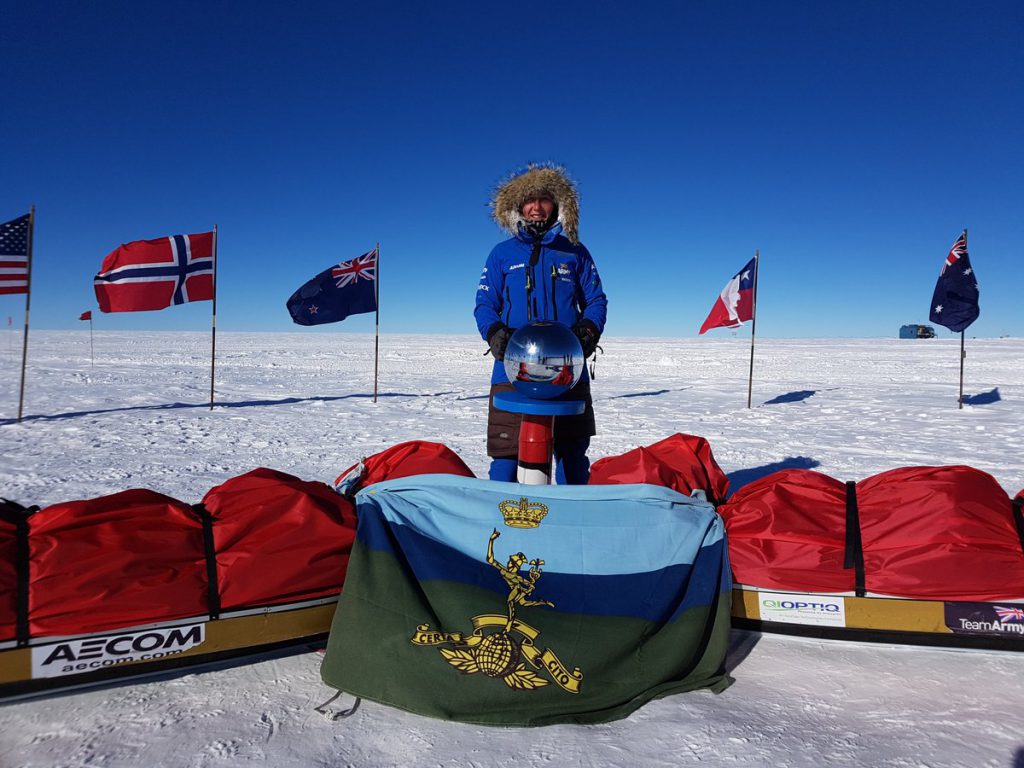 We are delighted to announce that Expedition Ice Maiden, Major Sandy Hennis, will join us on Tuesday 24 April as part of the Thomas Arnold Lecture series.
It seems fitting that in the Year of the Woman and 100 years since women received the right to vote, that six British women have become the first all-female team to use muscle power alone to ski coast-to-coast across Antarctica. No team of women, from any nation, has completed this formidable challenge using muscle power alone. It is the ultimate opportunity to show that women have the mental strength and physical endurance to operate in the most hostile environment on earth.
The Ice Maiden team covered 1,700km using muscle-power alone, pulling sledges and battling temperatures of -50°C and wind speeds of over 60mph during their three-month journey.
The six Ice Maidens endured 62 days on the ice and travelled up to 43km a day whilst pulling sledges weighing up to 80kg.
We welcome Major Sandy Hennis, from the Royal Signals, to talk about the journey, experiences and setting a goal, dreaming big and having the determination to make it a reality.
The lecture takes place at 7:30pm in the Thomas Arnold Hall. Although this event is free to attend, booking is essential. Please contact Jenni Croft, the Headmaster's PA, on [email protected] or on 01985 210101 to book your place. An early response is recommended.