DOING IT BY THE BOOK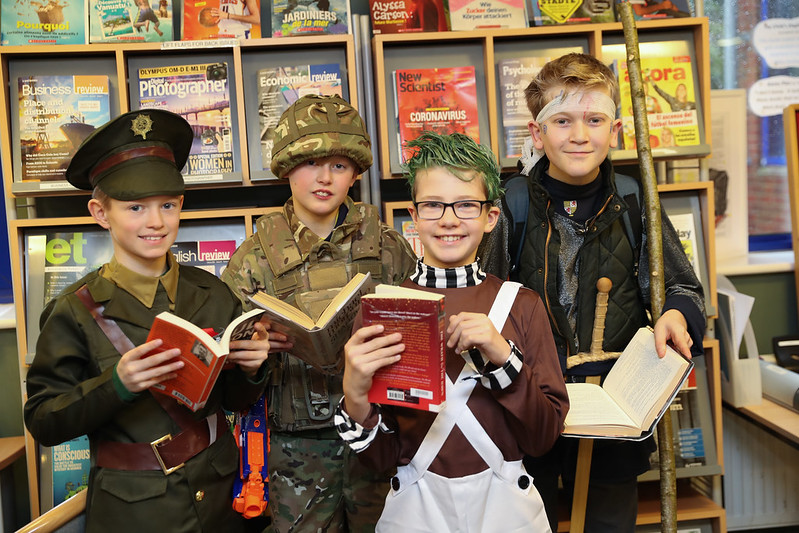 As ever, World Book Day provided a wonderful celebration of reading at Warminster School.
Years 7 and 8 threw themselves into dressing up with much creativity: we saw the Thomson Twins from Tintin, Mr. Strong from the Mr Men and even a Golden Snitch from Harry Potter. The staff were equally creative with the English Department as GCSE characters ranging from Lady Macbeth to poems such as Tissue and War Photographer. Mrs Walmsley spend all day as a piece of cheese! In the afternoon we had a DEAR session – Drop Everything And Read – across the school for 30 minutes. There were tutor quizzes – do you know who left The Mystery of Edwin Drood unfinished? – and our own school 500 words competition. This produced some tremendous entries with the Y7 winner coming from Tillie Humphris and the Y8 winner from Georgie Whitten-Heys. The costume prizes went to Oompa-Loompas, Matej Sustek and Freddie Mines while Mrs Walmsley's cheese took the staff prize. Congratulations to all of them!
Warminster English Department