Chinese New Year celebrations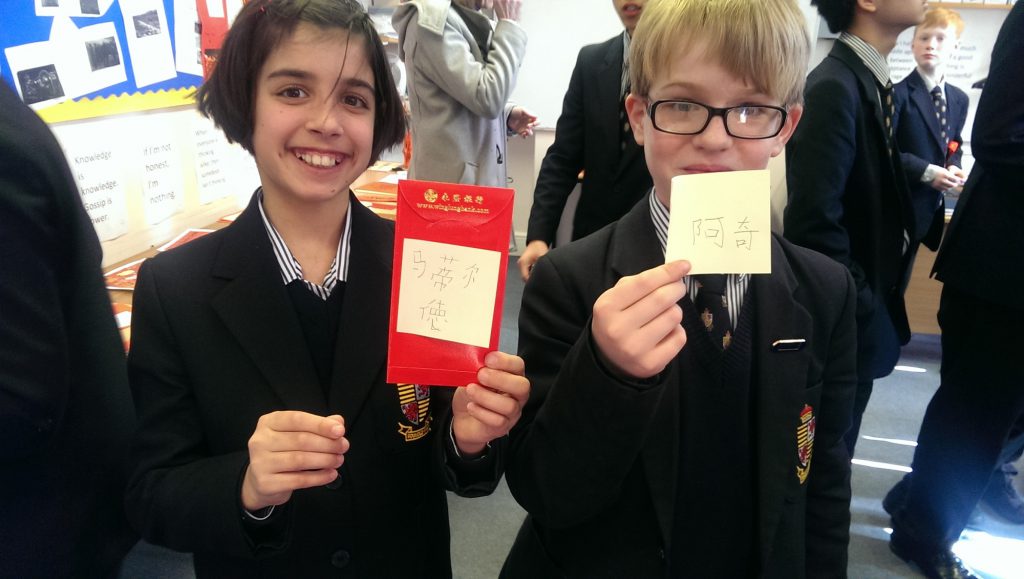 Kung Hei Fat Choy – Gong Xi Fa Cai
Last week, the EAL (English as an Additional Language) Department opened its doors and welcomed the rest of the School to join in the Chinese New Year celebrations.
At the celebrations, pupils were able to find out more about Chinese New Year and the traditions involved during this festival. They could discover what 'animal' they were, try their hand at writing Chinese symbols, making a lantern, finding out their name in Chinese symbols and trying some traditional Chinese New Year food.
The party was well attended by pupils and staff alike, who all took part in the activities, with Archie Fogg (Year 7) having a go at the 'Chinese Tiger Dance'.
All those who attended were given a 'red packet' with lucky money inside. This is lucky at Chinese New Year, as it wards off evil spirits. Great fun was had by all and next year we are hoping for even more visitors, food and activities.
Mrs Sarah Shanks
Head of EAL