A WALK DOWN CHERRY TREE LANE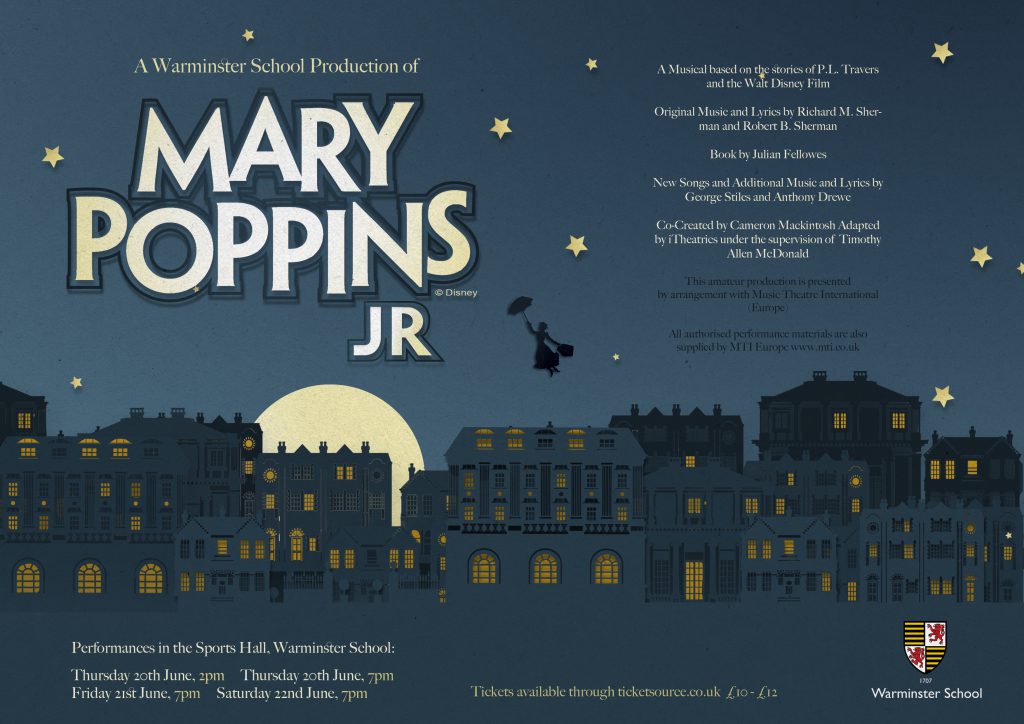 Is it "supercalifragilisticexpialidocious" being in Mary Poppins?
The short answer to this question is yes!
Mary Poppins Jnr is the first production put on by the Drama Department which involves pupils from all the Senior School year groups. It is also one of the biggest, with over 100 cast members.
Auditions for parts took place early in the Spring term and the rehearsals began shortly after the roles were allocated. The rehearsals have been fun and challenging at the same time. From the beginning, when we were all new to the show, until now, when we are starting to feel much more confident in our characters has shown me what can be achieved when you dedicate yourself to a task. A lesson Mary Poppins herself might have been proud of! The Drama Department staff are truly inspirational and have given so much of their time and experience to guide and help us with our performances. I think that all those involved will come away after the shows feeling as though they have really been part of something special and some, the fabulous chimney sweeps, will also come away having learnt a new skill – tap dancing.
This classic tale of the practically perfect nanny will be brought to life on 20th -22nd June and will be an unmissable and highly anticipated event for those who are lucky enough to have tickets. I'm sure that all cast members will be extremely excited to be able to share our hard work with you and hope you will enjoy it as much as we all will. There is still time to book your tickets!
Katja Lindblom, 8JRE (a.k.a. Jane Banks, 17 Cherry Tree Lane)