A BUSY TERM FOR WARMINSTER SPORT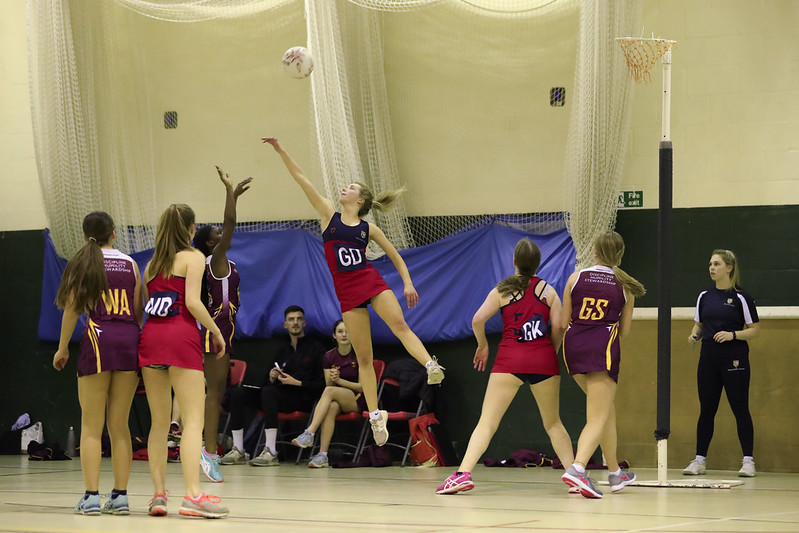 A grand total of 187 fixtures will have been played by the end of term and sport continues to be at the forefront of school life. This term has seen 41 county hockey players, 6 involved at Bath DPP Rugby, 8 England PC hockey and Anna Payne continuing to shine for England U16 hockey.
Netball
All our teams have developed, improved and grown as teams and individual players. The team leading the way is our 1st VII netball. They have been outstanding, currently only losing 2 games, with some outstanding wins against Downside, St Mary's Shaftesbury and Dauntseys. The girls have played as a real team, and their spirit and togetherness is a joy to watch.
Our 4 Colts teams are playing some excellent netball with the Colts A having only lost 4 matches to date. The Colts B, C and D continue to improve and have recorded good wins against Leweston and St Mary's.
Junior teams are really progressing well, with the Junior A team only losing twice and having great wins against Prior Park, Wells Cathedral and Dauntseys to name a few. The B, C and D teams are working really hard and have had some excellent performances against Downside and Millfield. I think it is safe to say that netball is on the up here at Warminster School.
Hockey
Hockey continues to thrive at Warminster and this term for the boys is no different. The U14 team reached the regional finals last week, and performed superbly, only missing out on the finals by goal difference. Superb performances against Penair School, Gillingham, Clifton College and Queens College, saw them miss out on qualifying by losing to eventual winners KLB School in Gloucestershire. Our U13 continue to dominate and are unbeaten in their normal fixtures, but unfortunately lost to Taunton Prep in the last 16 of the National Cup, Taunton ended up being runners up and therefore only losing to the 2nd best team in the Country is no bad achievement. They continue to get better and have qualified for the West School finals at Millfield on the 19th March, we keep our fingers crossed for them. Other great wins have come against the like of Forres Sandle Manor, KES, Southampton, Wells Cathedral and Kingswood.
The U12 team are improving all the time and with small numbers all boys are playing regularly week in week out. We have been putting A, B and C teams out this year at U12 and U13 level and the boys are really enjoying their hockey.
The 1st XI have played some great hockey at times, but have been on the wrong side of some close matches against the likes of Bryanston and KES, Southampton. Good wins against Clayesmore and Downside prove they are developing all the time.
Our U15 team are looking very strong this year and have only lost twice to date. With 3 PC players they are beating some goods sides, such as Bryanston, Wells Cathedral and Dauntseys. In the last 32 of the National Cup, the side were unlucky to not to progress against Bristol Grammar, having played the better hockey the team missed out on penalty flicks.
Badminton
With the leadership of Adam Jacobs, badminton continues to grow and we now enter a Wiltshire Schools league, with the team playing matches almost every Saturday. The team are progressing really well and with Monday night training sessions are looking very promising going forward. We are really proud of the team's efforts and encourage anyone else who would like to play to speak to the Sports Department or Mr Jacobs.
Overall we have had over 200 pupils representing the school in hockey this term, 130 representing the school in netball and 14 at badminton. This is a superb number and shows we really are providing opportunities for the vast majority of our pupils. We wish Tilly Nickell in Year 8 all the very best as she runs at the National Schools Cross-Country Championships on Saturday 14th March, representing Wiltshire.
Your support on and off the touch lines is invaluable and I look forward to seeing many of you again as the term progresses.
Tim Watts, Director of Sport